It was just weeks ago that Ben Affleck shocked fans with a surprise video of Deathstroke, the iconic Batman villain. Deathstroke is known for his evil and scary ways, and his martial arts skills bode very well with The Dark Knight and many other DC comic martial artists.
While Deathstroke is widely popular in the DC comic world, the sinister assassin has yet to be depicted on the large screen, though he did get a small screen role on CW's Arrow.
Joe Manganiello, who is known for his roles in True Blood, Sabotage and more, has been rumored for the Deathstroke part ever since the pre-release news of Suicide Squad.
Many fans have wanted to see a Joe Manganiello's Deathstroke ever since these rumors, and, now, DC executive and overseer Geoff Johns has confirmed those fans wishes, as he stated Joe Manganiello will indeed play Deathstroke.
While Geoff Johns did not state if Deathstroke would appear in DC comics' upcoming Justice League movie, it would be safe to assume the sinister villain may have a part in the film, even if it is just a cameo.
Fans have already taken to Ohotoshop to see what Joe Manganiello would possibly look like as Deathstroke; BossLogic via Instagram, created a very possible depiction of the villain.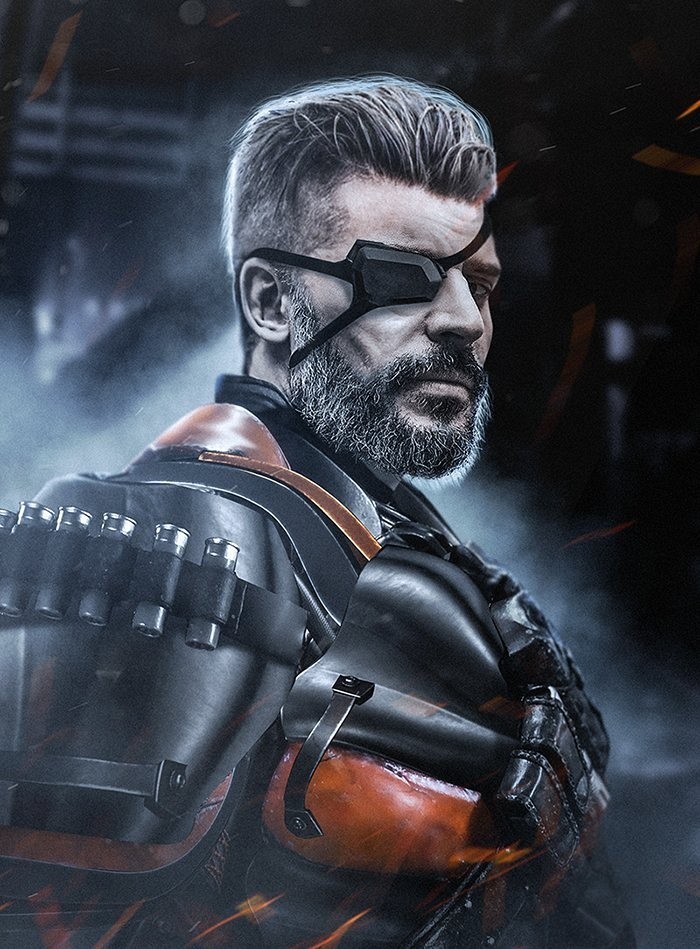 Instagram/BossLogic
Not only that but fans have taken things a step further, as they debuted an edited version of the video Ben Affleck released on Twitter. Watch the edited Deathstroke video below:
Justice League is set to be released on November 16th, 2017, and Ben Affleck's The Batman is still waiting for its official release date.
So what do you think? Will Joe Manganiello be the perfect Batman villain for Ben Affleck's first solo Batman film, or would you have rather had another actor play the excellent Batman villain? Let us know in the comments below !