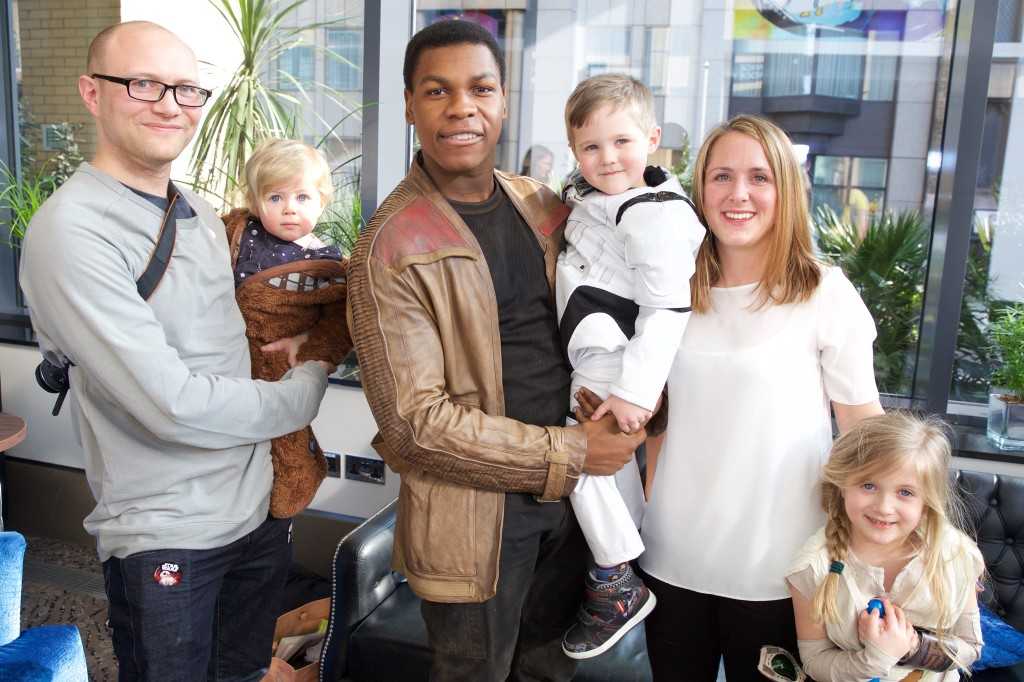 raysofsunshine.org
A five-year-old cancer patient got his wish to meet Finn, his favorite Star Wars character, when actor John Boyega showed up in full costume at the Royal London Hospital on Sunday (March 13). Daniel Bell is undergoing treatment there for a brain tumor, and his wish extended beyond the usual tête-à-tête with his favorite character: he wanted to accompany "Finn" to visit other children in the hospital and hand out toys. It was successfully arranged through Rays of Sunshine Children's Charity.
Rays of Sunshine is a UK-registered organization that "grants wishes to children, aged three to 18 years old, living with serious or life-limiting illnesses," according to their website. John Boyega met with Daniel's family first, with Daniel wearing a stormtrooper uniform and his sister, Layla, dressed as Rey, another breakout character from The Force Awakens.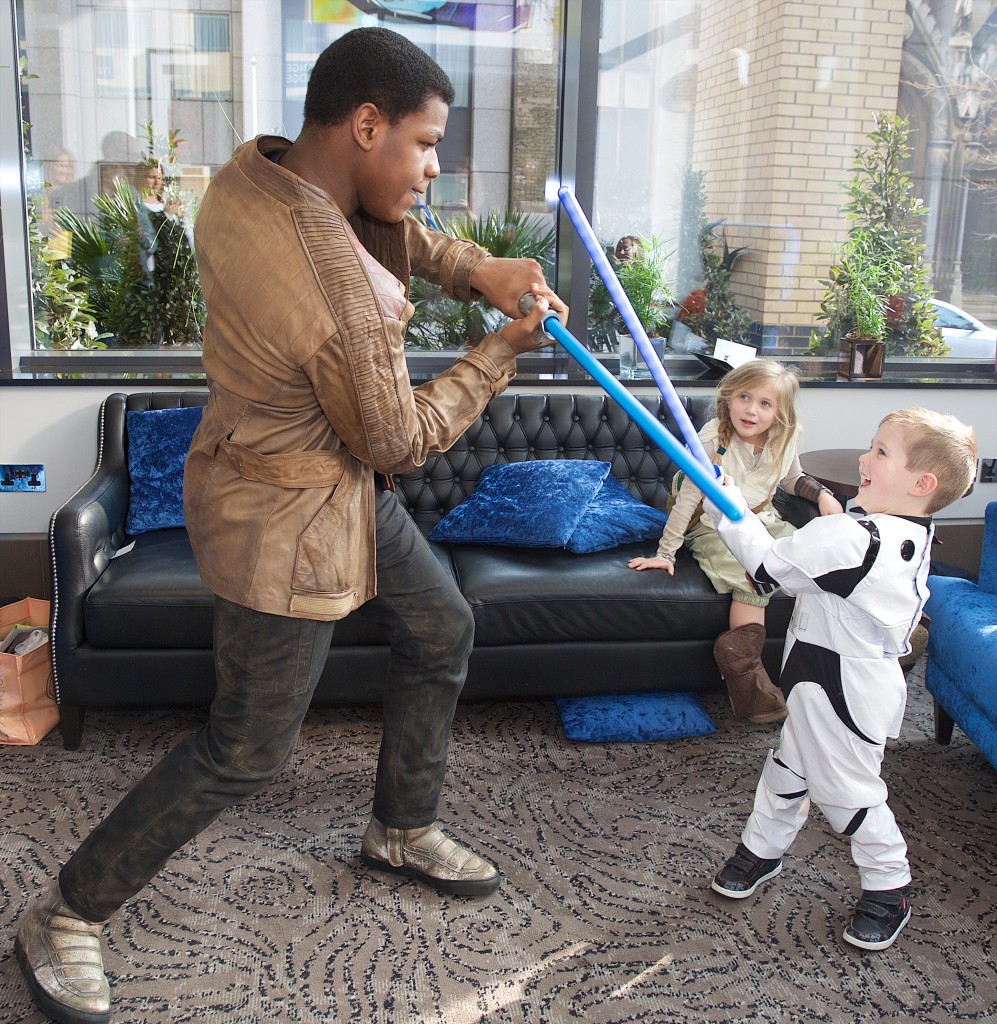 raysofsunshine.org
Boyega recorded the event on his Instagram account and remained in character while visiting the children. "(Daniel) taught Finn about everything earth related," Boyega wrote beside photos of him, the Bells, and other kids at the hospital, "Really thankful for the opportunity this child granted me and I'm just humbled!"
Daniel's mother, who said the little boy pretends to be Finn at home, emphasized the importance of the visit. "To see Daniel smile like that without a care in the world after everything he's been through, knowing how much time and effort Rays of Sunshine have put in to his wish and that John Boyega gave his time to make it come true, is priceless."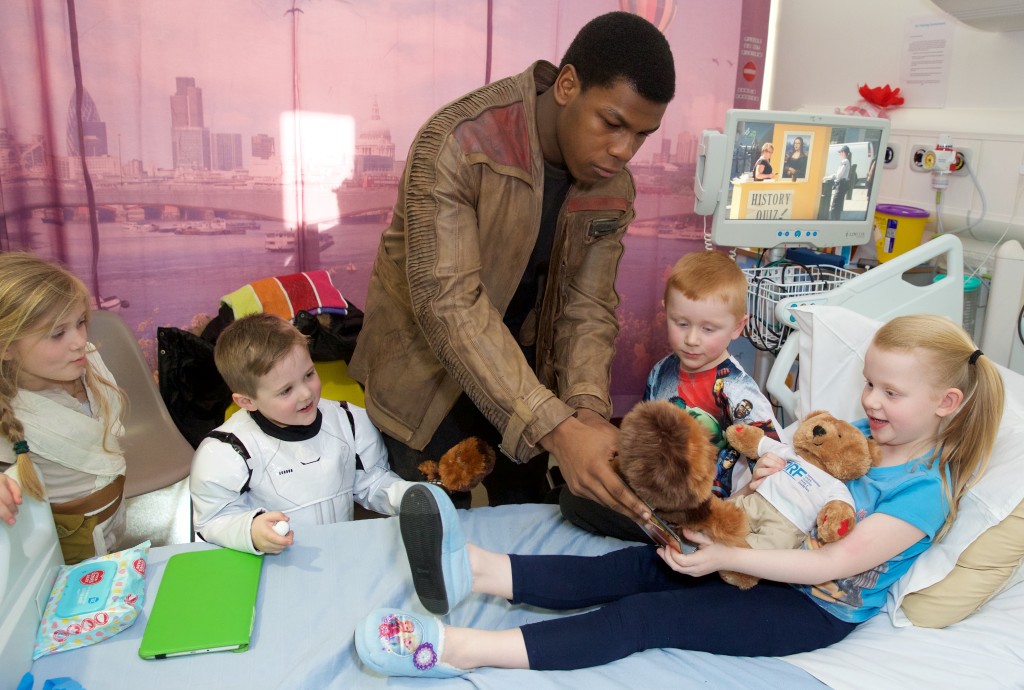 raysofsunshine.org
Boyega won the Rising Star Award from the British Academy of Film and Television Arts in February 2016. He is currently filming Star Wars: Episode VIII, which is set to premiere in December 2017.
It is fully clear that John Boyega and his new good friend had a fantastic time together, and this story has officially melted our hearts!