Johnny Depp is ready to "Make America Great Again" by playing Donald Trump... 
This is not a joke. I almost wish this was a joke, because it is absolutely hilarious, strange, and absurd, and far too good to be true, but it is absolutely correct. Comedy website Funny or Die just released a secret project - a feature-length film, entitled Donald Trump: The Art of the Deal.
The most absurd part? The main role of The Donald is played by none other than Johnny Depp... Yup, that Johnny Depp; the A-list actor and Academy Award nominated performer.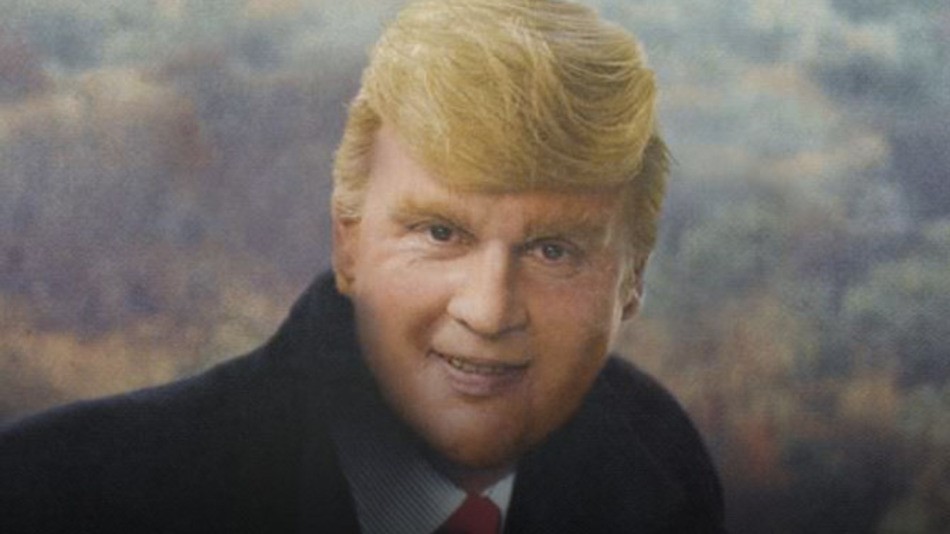 mashable.com
The project follows in the footsteps of Louis C.K.'s new web series, Horace and Pete, which debuted with no promotion to mention. Such secrecy is incredibly difficult to achieve in the current entertainment landscape, where the paparazzi watch every aspect of celebrity life almost constantly.
Much like Horace and Pete, the film Donald Trump: The Art of the Deal boasts a bizarrely all-star cast with Johnny Depp in the starring role. Depp appears alongside fellow big-hitters Ron Howard, Patton  Oswalt, Michaela Watkins, Henry Winkler, Jack McBrayer, Christopher Lloyd, Alfred Molina, Kristen Schaal, Paul Scheer and Robert Morse - all of whom make appearances in the strange and hilarious spoof.
Johnny Depp was apparently deeply involved with the project, even beyond his lead role. According to narrator Ron Howard, Depp "written, directed, produced and star[ed in] Donald Trump."
Not to get political (one doesn't need to be political to admit this), but the film fits in perfectly with Trump's egotistical and self-centered persona. It may even qualify as campaign promotions. Who really know?
This film truly needs to be seen to be believed, so if you are brave enough, you can watch the hilarious film here at Funny or Die.
Once you've gotten a glimpse let us know what you think about Johnny Depp's attempt at portraying the bigwig presidential hopeful!