Justice League is right around the corner (kind of), and Amber Heard has just proven why she is the perfect choice for Queen Mera of Atlantis.
Amber Heard is set to play Mera, who is the wife of Aquaman (played by Jason Momoa).
Check out the stunning new photo of Amber Heard, as she proves to us just how perfect her casting as the Queen of Atlantis is: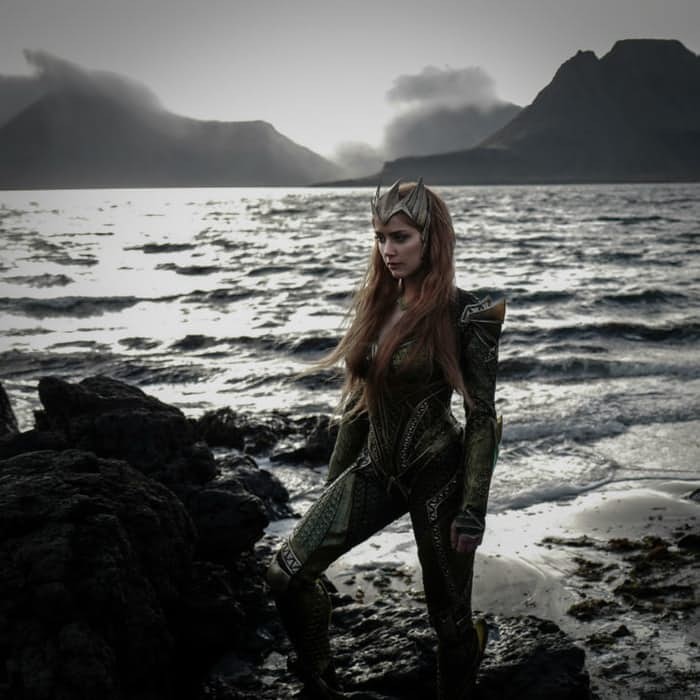 CBR.com
While many knew Amber Heard would debut in James Wan's Aquaman movie, I don't think anyone was expecting Warner Bros. to release a picture of the beautiful Queen so soon.
Justice League is set to debut a little after Gal Gadot's Wonder Woman, who made heads spin with her new photos and trailer released during San Diego Comic Con.
According to CBR, Amber Heard's character Mera is expected to have a supporting role in the Justice League, as her husband Aquaman is expected to have a very strong lead role in the DC comic team up.
While little is known about the future Aquaman movie, it has been rumored that arch nemesis Black Manta is being eyed for the villain role. Actors such as Michael K. Williams and others have been fan cast for the job, as Aquaman has really no better foe to face.
While we did get just a glimpse of Aquaman in the San Diego Comic Con Justice League footage, we were blessed with some behind the scenes Justice League footage shared during New York Comic Con.
Check out the behind the scenes Justice League footage:
So, while there is a wait until we get to see a more primary role of Mera in the DCEU (DC Extended Universe), we can only hope it is well worth the wait, as Warner Bros. looks to improve the theatrical releases of their movies.
See Justice League in theaters November 17th, 2017, and Aquaman will drop July 27th, 2018.