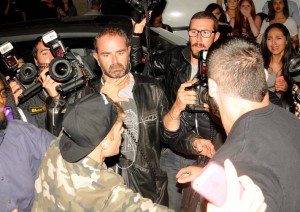 Courtesy of Google
Maybe he's starting to realize that if he never gets nailed for these assaults, he'll keep doing it. Justin Bieber is currently in Paris for Paris Fashion Week and Tuesday night, 
things turned ugly
. While there has been no video  regarding the scuffle, the photos show Justin holding one photographer back with his hand near his throat, and another in which Justin appears to throw a punch at some other photographer. No word on what exactly happened, or if Justin was perhaps in a bad mood.
Keep Up With PopWrapped On The Web!
Twitter  SoundCloud Facebook Instagram Tumblr Pinterest YouTube