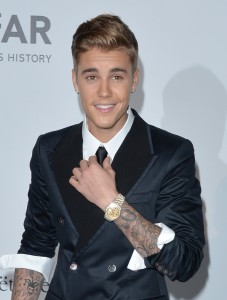 EntertainThis
Well.....
Hello to you, too, Sir!!!
Justin Bieber shocked many of his Instagram followers with a bare ass photo which saw the singer stripped down nude. Usually known as a playful tease, Justin took the ultimate step further showing the goods on, what looks to be a boat, on an ocean. The scenery itself is beautiful. The water, the mountain. The MOON.
Justin simply captioned the photo:
"Look"
Did anyone of you actually read what I wrote above or see the headline or are you just simply scrolling down until you find the picture? You're still not reading are you? Hey. YOU.  I said YOU!
Fine.
I give up. I'll give you all what you want, seeing as Justin did the same!
Here it is!