Could we be seeing Justin Timberlake on the big screen again? Well it looks like it as he has teamed up with director Jonathan Demme to produce a concert movie.
According to Entertainment Weekly, the film will focus on Timberlake's the 20/20  Experience World Tour which saw him perform for 134 days in a variety of countries including North America, Europe, New Zealand and Australia, with his last stop at the MGM Grand Garden Arena in Las Vegas earlier this year, which is where the film will be made.
Demme, whose work includes directing the classic Silence of the Lamb and the recent Meryl Streep flick Ricki and the Flash, is excited about the project which he is currently editing,
"It's very emotional, very exciting,"  he told EW with great enthusiasm."It's a space age music film!"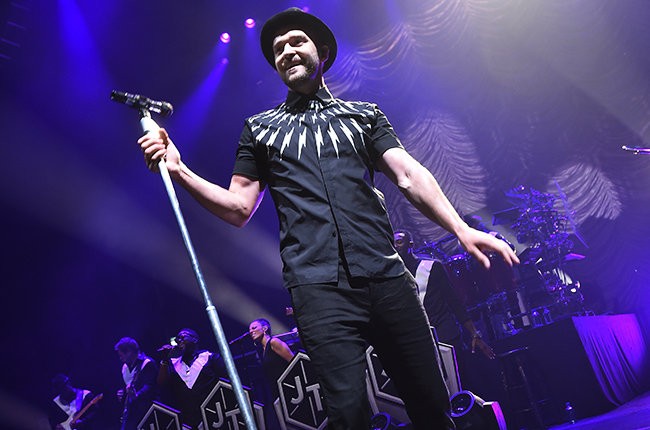 Courtesy of billboard.com
Demme is no stranger to capturing live performance documentaries on film as he has directed a few including Neil Young — Neil Young: Heart of Gold, Neil Young Journeys and Neil Young Trunk Show, music video for legend Bruce SpringSteen and Kenny Chesney.
"There's tremendous dancing in this piece,"  Demme describes. "He's got an extraordinary band called the Tennessee Kids. Huge horn section, two lead guitars, two drummers, eight dancers, four exquisite background singers. And we caught them on their last performance."
And what does he think of the young entertainer himself?
"He's a funky Fred Astaire!"
The film which is being independently  done, has yet to find a distributor or even a title. But once more information gets given, you'll be sure to find it here on PopWrapped. Stay tuned!