Close to twenty years after the debut of James Cameron's mega-hit Titanic, which introduced us to the tragic pairing of Rose and Jack, Kate Winslet admitted that her character Rose may be responsible for Jack's (Leonardo DiCaprio) demise via freezing to death in the icy waters. After all, she does admit to "hogging the broken bit of door that floated in the ocean."
Winslet revealed on Jimmy Kimmel that she feels a twinge of regret for Rose being indirectly responsible for the death of the love of her life.  "I think he could have actually fitted on that bit of door," Winslet explained while discussing the Awards season this year.
The scene that Winslet is referring to, for those who are unaware or need their memories refreshed, involves Jack helping Rose onto a door floating in the frozen
 waters in an attempt to take refugee against said water while waiting for rescue. Jack opts out of joining her for fear of jostling the door further and instead balances the door while Rose lies on top – leading to the film's most tragic moment: Jack freezes to death and Rose, who was holding Jack's hand, has no choice but to let him go.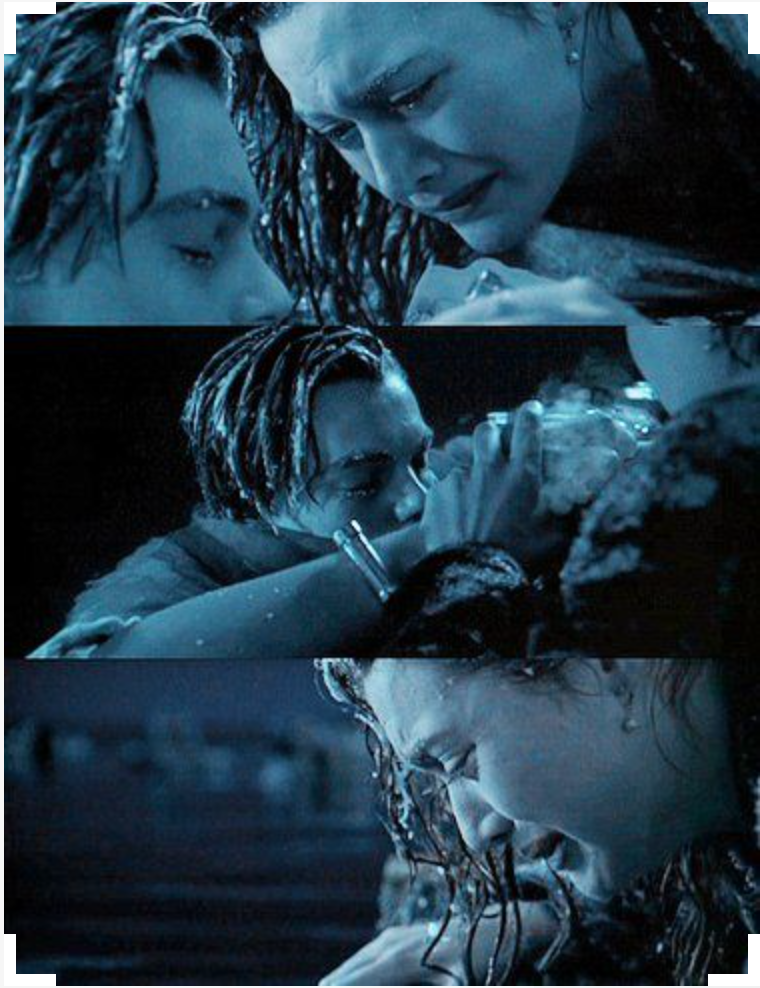 pinterest.com
Personally, Jack's demise seemed imminent judging by the size of the door and considering balancing said door with two bodies.
Aside from talking about Titanic, Winslet addressed the fans overwhelming amount of excitement every time her and Leonardo DiCaprio are seen together – the duo's interactions during the SAG Awards is still being talked about today.
"People are always so excited to see Leo and myself in the same space, which at the end of the day, that's so lovely," Kate Winslet remarked to Kimmel, "It's been 20 years, and people still get such a kick out of it. It's really quite endearing. And we do laugh about it. We were giggling about it last night. People still get so overwhelmed with the Jack and Rose thing."
Overwhelmed is a bit of an understatement. Nostalgia, happiness and an immense amount of sadness hits me whenever I see the two together – associating them as Jack and Rose is something I grew up doing and it's admittedly hard to let go of that perception.
What do you think about Kate Winslet's opinion on Jack's unfortunate death? Do you think Jack could have fit alongside Rose on the door? Let us know your thoughts in the comments down below!