Rowan County clerk Kim Davis recently found herself the subject of a lawsuit after refusing to issue marriage licenses to two same-sex couples and two opposite-sex couples. Her refusal came on the heels of the Supreme Court's ruling on same-sex marriage earlier this year. Rather than hand out marriage licenses to happy same-sex couples wishing to wed, Davis stopped giving out marriage licenses altogether. She also refused to deputize any other clerk, meaning that no marriage licenses were given out at all. Four couples, with the assistance of the ACLU, sued Davis for their right to wed. In response to that suit against her, Davis
has filed one against Governor Steve Beshear
for ordering the elected official comply with a Supreme Court ruling.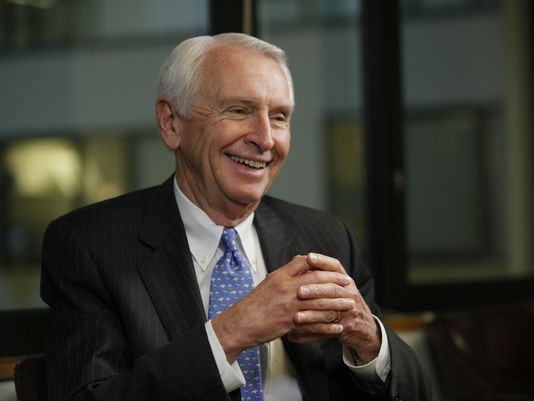 Courtesy of USA Today
She claims that the governor has "deprived Davis of her religions-conscience rights" to pick and choose which aspects of Biblical teachings to force onto others and which to completely ignore in her day-to-day life. Her suit goes on to claim that the governor is the person who is liable in the lawsuit against Davis, because he ought to have made allowances to accommodate her faith. The suit doesn't specify which accommodations would have been sufficient.
Davis herself testified last month
that she would not permit anyone in her office to issue marriage licenses, claiming to do so would be to admit that she agrees with the practice. She also refused to resign, claiming it would help no one. The governor's office had no comment on the pending litigation, which isn't surprising. After all, what exactly to you say when you're being sued for upholding the law?