Historians continue to debate about what is going on behind the walls of King Tut's tomb, and the topic is getting hotter...
Egyptology is a tricky business, and not always the be-all-end-all when it comes to accurate portrayals of historical events. Historians have been arguing for a long time about how certain things happened.
During the Grand Egyptian Museum Conference in Cairo this past weekend, visitors got to see several exhibits, including "Tutankhamun's Embroidery," "A Constructive Insight of Some Plant Species from Tutankhamun's Tomb," and "The Golden Pendant of Tutankhamun: A New Interpretation of the Epithet of Wertethekau."
If that weren't enough to get folks jazzed about Egyptian history, the visitors also attended debates, one of which was moderated by two former government ministers. The former officials "angrily accuse[d] each other of trying to drill holes into World Heritage Sites without proper permission."
Other debates revolved around whether or not 14th century  male pharaohs wore earrings.
But it was King Tut, the boy king, who drew the most attention. Historians have gone back and forth on the existence of secret rooms and passageways within the tomb for a while now. After months of this, two different radar scans have brought about some... "contradictory conclusions."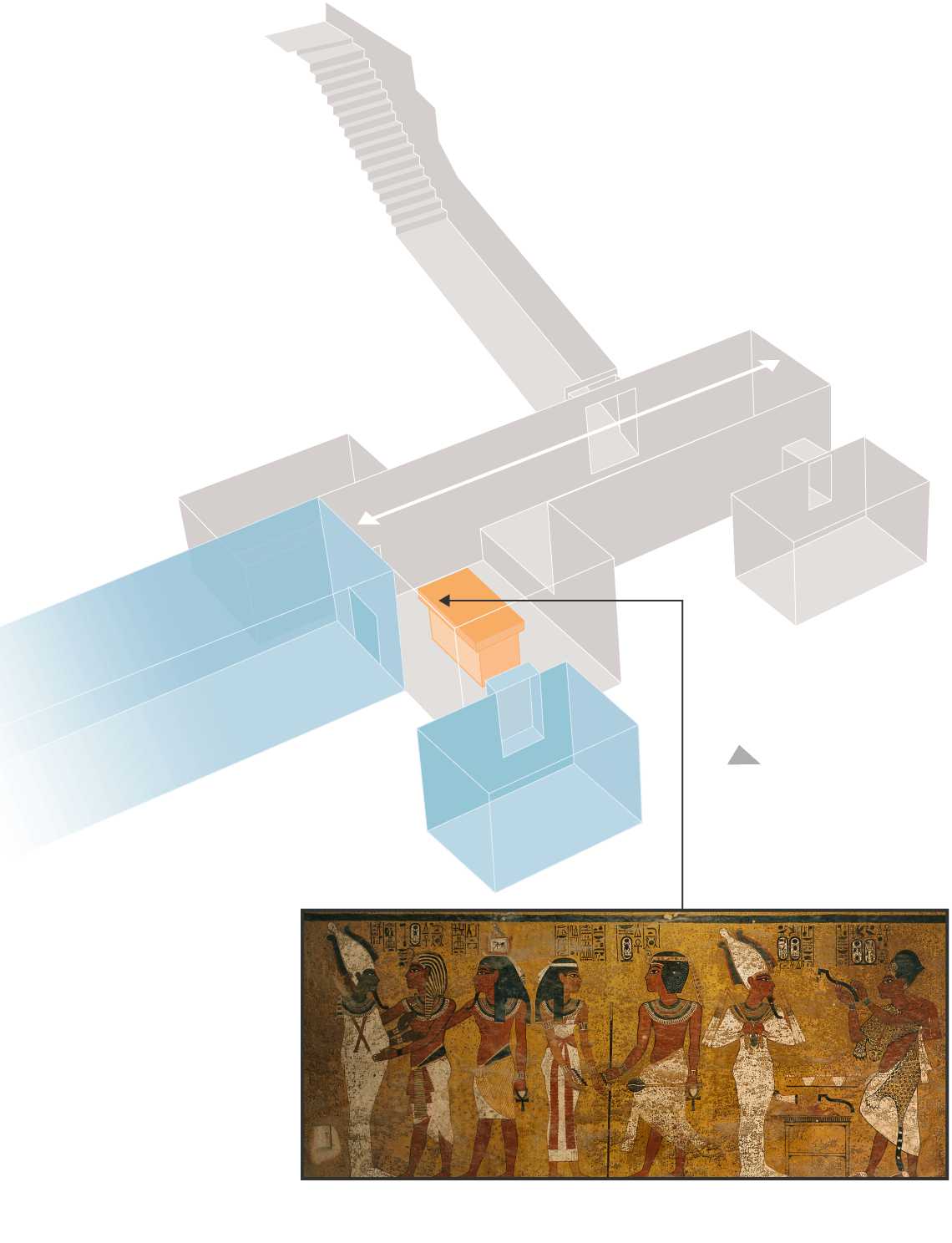 nationalgeographic.com
"Until now, we don't have a conclusive result," Khaled El-Enany, the minister of antiquities, announced on the final day of the conference. He called for the formation of a committee to decide the next step, which will likely include further examination by radar and other high-tech methods. On his way out of the lecture hall, El-Enany continued:  "This is my message—that science will talk."
British Egyptologist Nicholas Reeves studied these scans and found what appeared to be door-like "features" beneath the classic painted scenes on the north and west walls of the tomb. He published a paper with his speculations about what this new chamber might be – he thinks it may be another burial chamber for the late Queen Nefertiti.
According to National Geographic, "Nefertiti is widely believed to have been Tut's stepmother, and in recent years there's been a growing acceptance of the idea that she preceded him as pharaoh."
Further examinations of the scans, as well as newer thermographic scans of the north wall, have proven useful. Other Egyptologists, while not ready to call the space Nefertitit's burial chamber, have become more receptive to the existence of the space actually being a burial chamber.
Zahi Hawass, Egypt's former minister of antiques, does not believe the discovery will come to anything. In March, a new team attempted to replicate the radar scans with no luck.
"If there is any masonry or partition wall, the radar signal should show an image," Hawass said. "We don't have this, which means there is nothing there."
Head on over to National Geographic for the full story! Let us know your own theories about what lies #BehindTutsWall!