Happy BlizzCon! The people behind the largest MMORPG game in the world stepped up to the stage yesterday, and whipped out all sort of goodies. With the announcement of World of Warcraft: Legion release date news leaking a day before the convention began, it was pretty much a given that new information about the expansion would fly into our living rooms.
And boy, it did.
Once I collected myself after that phenomenal Warcraft movie trailer, I was ready for a healthy dose of Legion news. Some of the information on the expansion is still coming out of BlizzCon, and we are waiting to gather everything before posting on it. However, the cinematic trailer for Legion must be admired over and over again.
King Varian reflects on all that he's done to protect the world, all the crap he's been through so that Anduin can inherit something better. He speaks about putting the anger between the Alliance and Horde aside so that they can fight an enemy neither can defeat on their own: the Legion.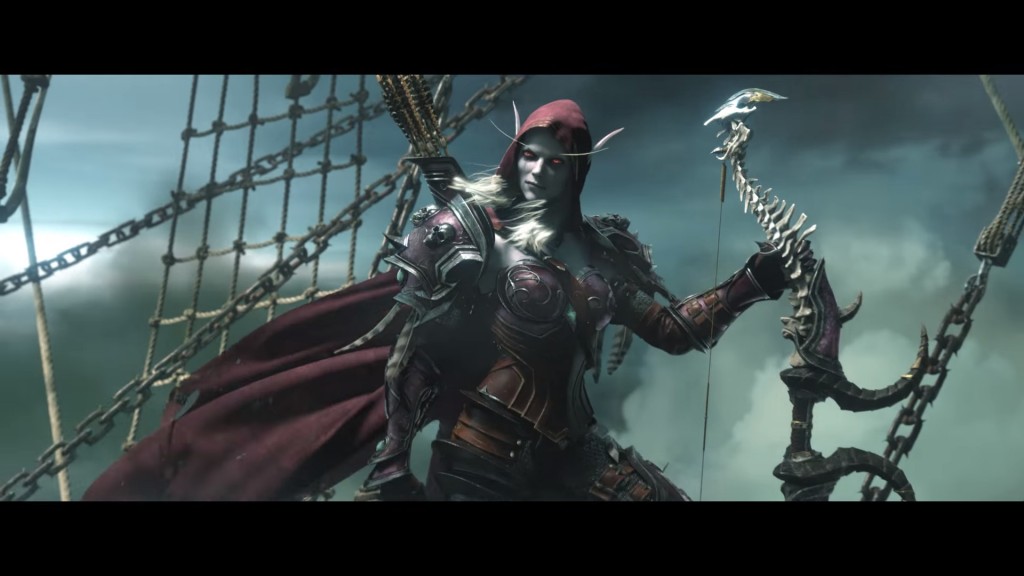 Courtesy of Blizzard
Enter the eternal (and incontestable) badass herself: Sylvanas Windrunner. She looks amazing, much more Undead than Night Elf, and thank goodness for that. Maybe she'll get a makeover in-game to reflect this proper skin tone and skeletal structure.
I won't ruin the entire trailer for you in case you haven't seen it, I will just say there was a moment I was unsure about a character, but am glad to see the two factions uniting. There are angry green things everywhere, desperately trying to kill our heroes. Not today, baddies... not today.
The trailer oozes heroic imagery and that 'never give up' attitude that surrounds Legion. Slated for September of 2016, you can bet your sassy little butts we've got a countdown clock going! Check out the cinematic trailer below (in 1080, of course) and feel free to put it on repeat:
Horde and Alliance fighting side-by-side? Yes. Let's DO THIS.