Update: Last evening Lady Gaga made an official comment regarding the split between herself and Taylor Kinney on her Instagram account.
In the comment section she asked for fans to send her and Taylor positive vibes as they strive to work things out in this difficult time.
"Taylor and I have always believed we are soulmates" Lady Gaga wrote. "Just like all couples we have ups and downs, and we have been taking a break. We are both ambitious artists, hoping to work through long-distance and complicated schedules to continue the simple love we have always shared. Please root us on. We're just like everybody else, and we really love each other."
Lady Gaga and Taylor Kinney have called it quits after more than five years of dating, and we can hardly handle the heartache...
TMZ was the first to report the split earlier today (July 19), though they are claiming that the talented pair called it quits quietly earlier this year.
The high profile pair was last photographed together over a month ago, and Lady Gaga was seen in Malibu sans her engagement ring last week. The celebrity was noticeably absent from Kinney's 35th birthday bash after being snapped by paparazzi without her ring on.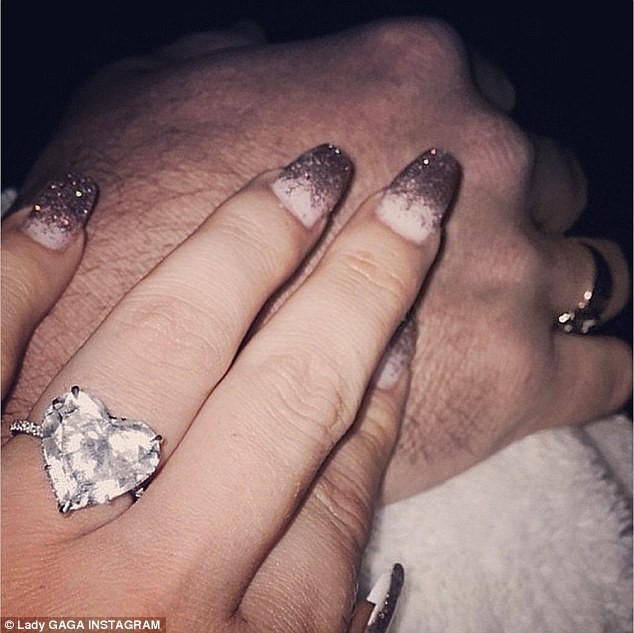 dailymail.uk.co
Kinney proposed to the songstress on Valentine's Day in 2015, gifting her with a heart shaped diamond ring to mark the occasion. Although they have been engaged for more than a year, the pair remained relatively tight lipped regarding plans for the big day. Earlier this year the couple claimed that they were hoping to keep a certain element of surprise around the nuptials; however, it is possible that the lack of information may have been related to the tenuous nature of things in the relationship.
Sources are claiming that the split may have something to do with their high profile careers. "Their work kept them apart a lot. Chicago Fire keeps him in Chicago, and her work is almost always elsewhere" the source told People Magazine. It's possible that the twosome were just unable to bridge the gap and that the passion faded as a result.
Although their relationship floundered, both Lady Gaga and Taylor Kinney should be able to keep busy enough to keep their minds off of things. Earlier this year Kinney made an appearance in the thriller/horror film The Forest, and he will continue appearing on the massively successful Chicago Fire.
Lady Gaga, meanwhile, is in the midst of recording her return to pop music. The "Applause" songstress is also set to reprise a role in American Horror Story for the show's sixth season. After making a debut as the blood hungry Countess last season, the songstress was a welcome addition to the show of terrors. She may be healing her broken heart via a well deserved vacation as well. Gaga was photographed in Cabo, and earlier this week she was seen making an appearance in a Mexican hospital to visit the ailing children.
We extend our positive energy to both Lady Gaga and Taylor Kinney in the wake of their split. Here's to hoping that the twosome are able to move on and find others in their life to make them equally happy.
Sound off on the news of the Gaga-Kinney breakup below!