Signed by MiLK Model Management, Tess Holliday, the world's largest supermodel, is marking a new milestone with her career by gracing the cover of an upcoming issue of People magazine.
Holliday, who is 280 pounds and a size 22, has become a social media  starlet thanks to selfies of her tattoos and in lingerie. With more than 700,000 Instagram follower and 800,000 like on Facebook, she is focused on spreading a message of self-acceptance, which has been embraced by her followers.
"The whole reason I do this is to show women that you can be beautiful regardless of your size," Holliday recently told People. "You are allowed to dress how you want without feeling ashamed of your body."
Holliday has explained, however, that she has not always been as confident as she is now, and that she used eating to cope with the violent death of her mother when she was 9 years old. As she gained more weight, the bullies came out in droves. By the time she was 12 years old, she was wearing a size 12 and regularly getting death threats from other children.
Even then, however, she knew she wanted to be a model, and began attending casting calls for plus-sized girls. But even these professionals shunned her.
According to Holliday, "They said, 'You have a pretty face, but you're too short and you're too big.'"
Finally, at the age of 24, Holliday stared in the A&E series, Heavy, and began to gain fans, attention, and momentum.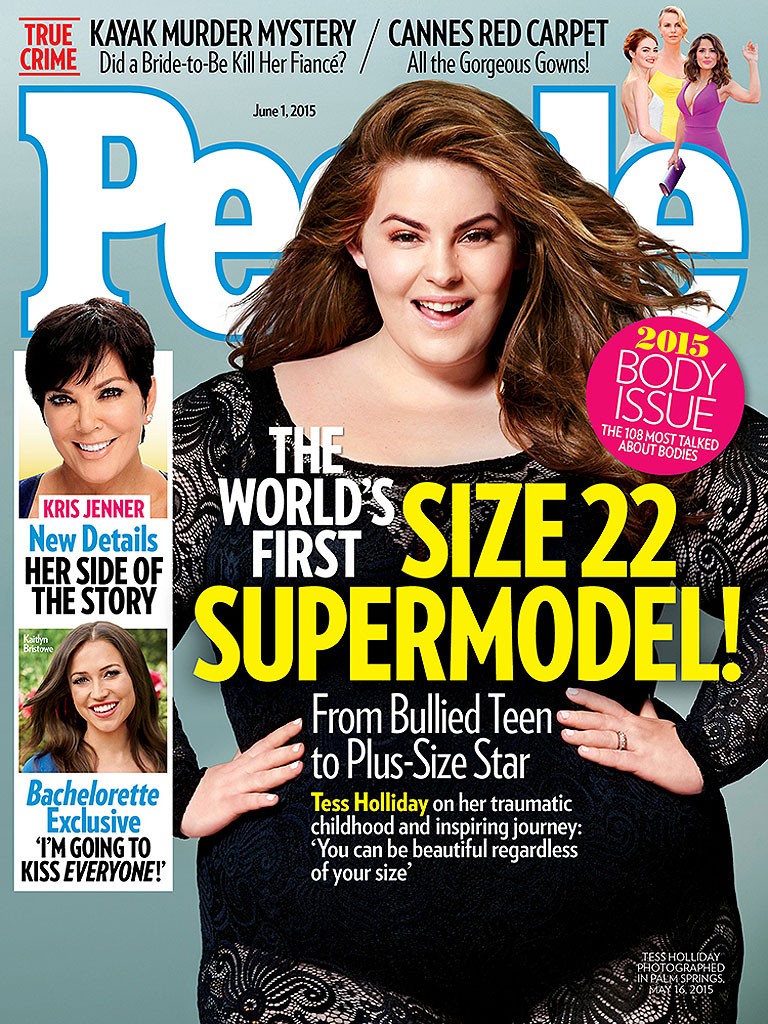 Courtesy of people.com
What does Holliday want from all of this fame?
"I just want my son to grow up loving himself without any restrictions," she says.