You may have heard of Stonehenge, but have you heard of Manhattanhenge?
The term,  created by astrophysicist Neil Degrasse Tyson,  describes the event when the sunset aligns with the city streets of Manhattan in New York. It is derived from the summer solstice at Stonehenge, where the sunset aligns with the stone monument.
On Sunday night, the sunset and streets met up around 8:20 pm for the last occurrence of 2015. The first 'Manhattanhenge' happened on May 29th,  earlier in the year.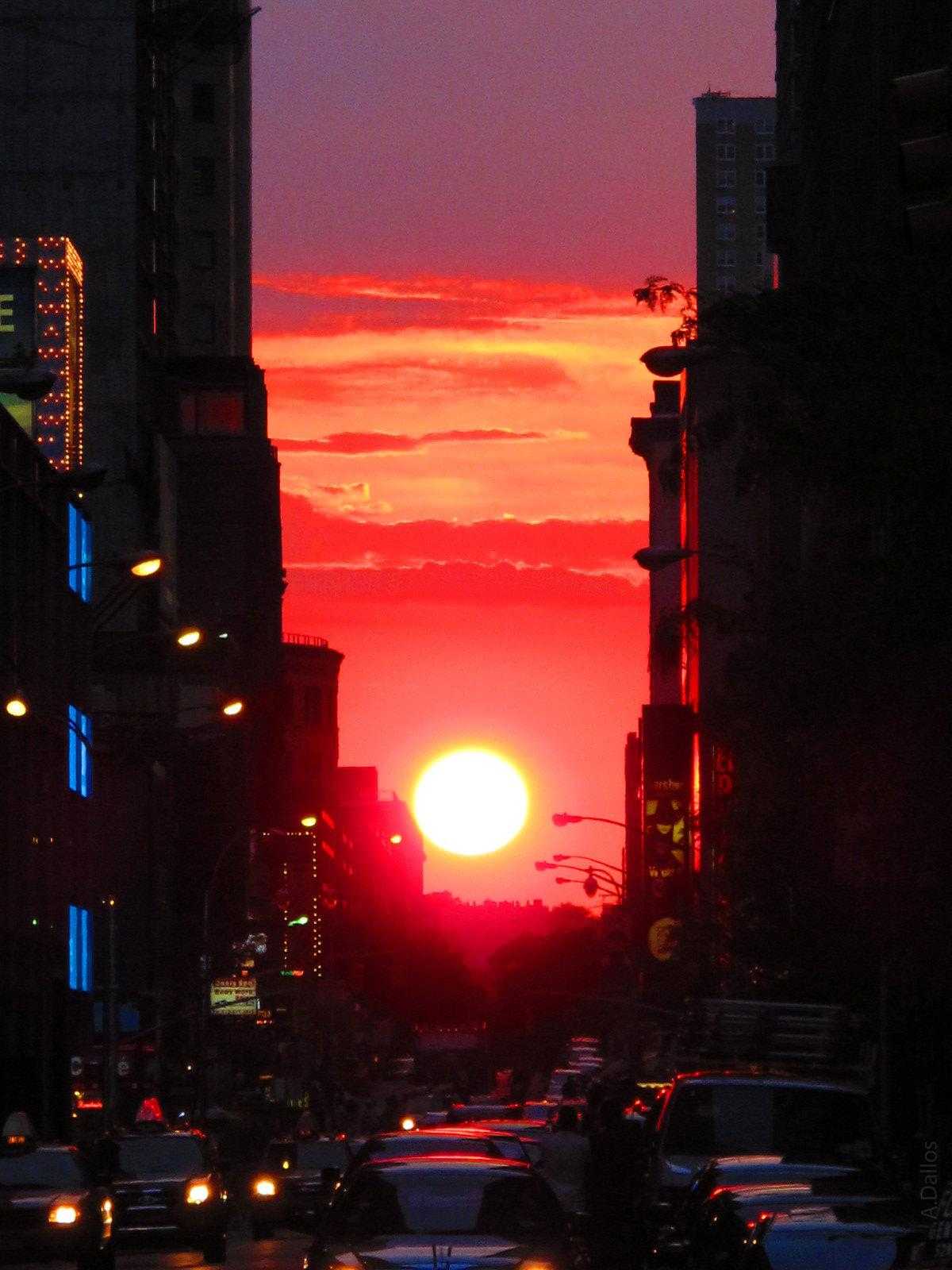 Courtesy of msnbc.com
According to the Museum of Natural History, the best places to view the event are on the 14th, 23rd,  34th, 57th streets of the city.
Will you be heading out to see this phenomenon?
Let us know if you do!