I'm literally so done with Bryke. Those satanic assholes 
just
got done feels-bending me into an emotional coma (
Ming-Hua! Ghazan! Earth Queen Hou-Ting! P'Li!)
, and 
now
they're cutting the refractory period?! I was scrolling down my Tumblr dashboard when I saw
a reblogged post from Korra Nation
. Which linked to
this video
. My life then proceed to fall apart. Bryke (hereby refered to exclusively by the intentionally dehumanizing
'they'
) took to camera to reveal that that 
The Legend of Korra's
final season, Book 4: Balance, will be returning to Nick.com and its app on Friday, October 3rd. These monsters ended (in my opinion) the best Book of Korra, that is to say Book 3, on August 22nd. They literally gave us only two weeks, instead of the entire off-season, to recover
before pulling a Madison Montgomery of American Horror Story: Coven fame
.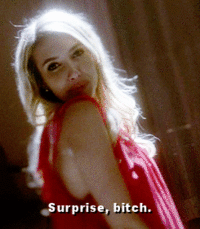 Courtesy of Tumblr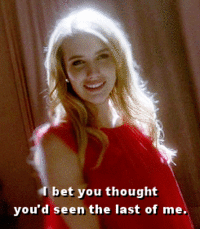 Courtesy of Tumblr
Those godless people didn't even give us time to mourn or emotionally process anything before they dropped this bomb on us. There's most 
definitely
a seat reserved in hell for them. It's called the throne. R.I.P. Sharmake's sanity. Cause of Death: Bryke's emotional and psychological fuckery. I'm going to go crawl into the fetal position and cry about how I'm not ready.
I'm still not ready.
Keep up with PopWrapped on the web!
Twitter SoundCloud Facebook Instagram Tumblr Pinterest YouTube