What's worse than your dad talking about his "long process"?   His talking about it on social media …with Steven Tyler, of course.
Affectionately known now as #penisgate, Lenny Kravitz's legendary wardrobe malfunction in Stockholm warranted a smart response from Aerosmith's Steven Tyler: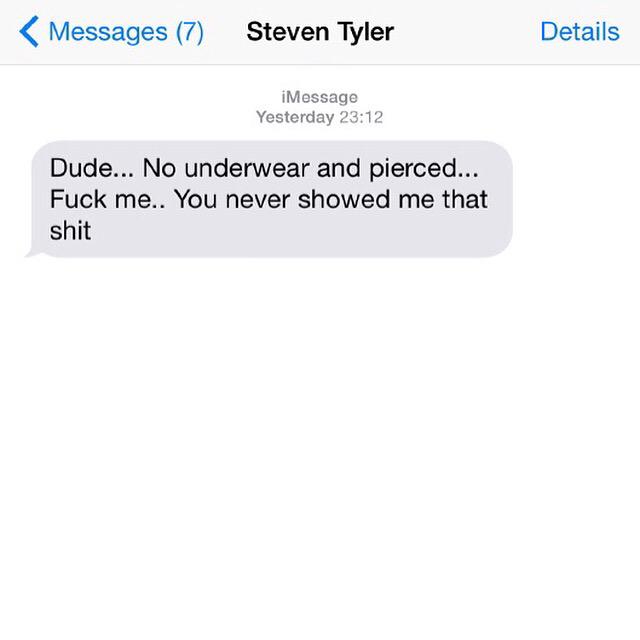 Now Zoe Kravitz and Chealsea Tyler have weighed in on the conversation with the EEEWWWW heard 'round the world.
https://instagram.com/p/6AozZLlS1G/?taken-by=zoeisabellakravitz
If you haven't seen the unedited incident in question, you can check it out HERE.  Just be warned... it's NSFW, so get your kids out of the room...
Lenny did change his pants, but since this was the first song of the set, it is hard to imagine how he topped his dramatic entrance.