After leaving her former label and signing with Island Records and Def Jam, Leona Lewis is making a comeback to the scene this year with her fourth studio album, I Am. With the record coming out today, here's a track-by-track review of it so you know what to expect.
The record kicks off with the songstress' first Stateside single in a while, the self-empowering midtempo "Thunder", with a chorus could very well find itself in a commercial, television show or anything. Following, the criminally underrated UK lead single "Fire Under My Feet" has the keys and drums hitting hard, giving Adele's "Rolling In The Deep" a run for its money. No logical explanation regarding why this wasn't a hit. Leona Lewis chooses to slow things down with Diane Warren-penned post-break-up ballad "You Knew Me When" next, singing her heart out on top of some simplistic piano keys.
Title track and second UK single "I Am" serves as a midtempo ballad with confident lyrics, that could both refer to a heartbreaking break-up or the X Factor winner's departure from Simon Cowell's label SYCO. Right after, "Ladders" brings the tempo back up with its vintage R&B production and throbbing melody. The self-penned "Essence Of Me" is a perfect combination of synths and drums, while it kind of reminds of something you'd hear from Jessie Ware. Leona Lewis has a track called "I Got You" on Echo and it's great, but I Am's tune of the same title doesn't fail to deliver either. The song is really upbeat and radio-friendly, finding the songstress singing beautifully on top of its production.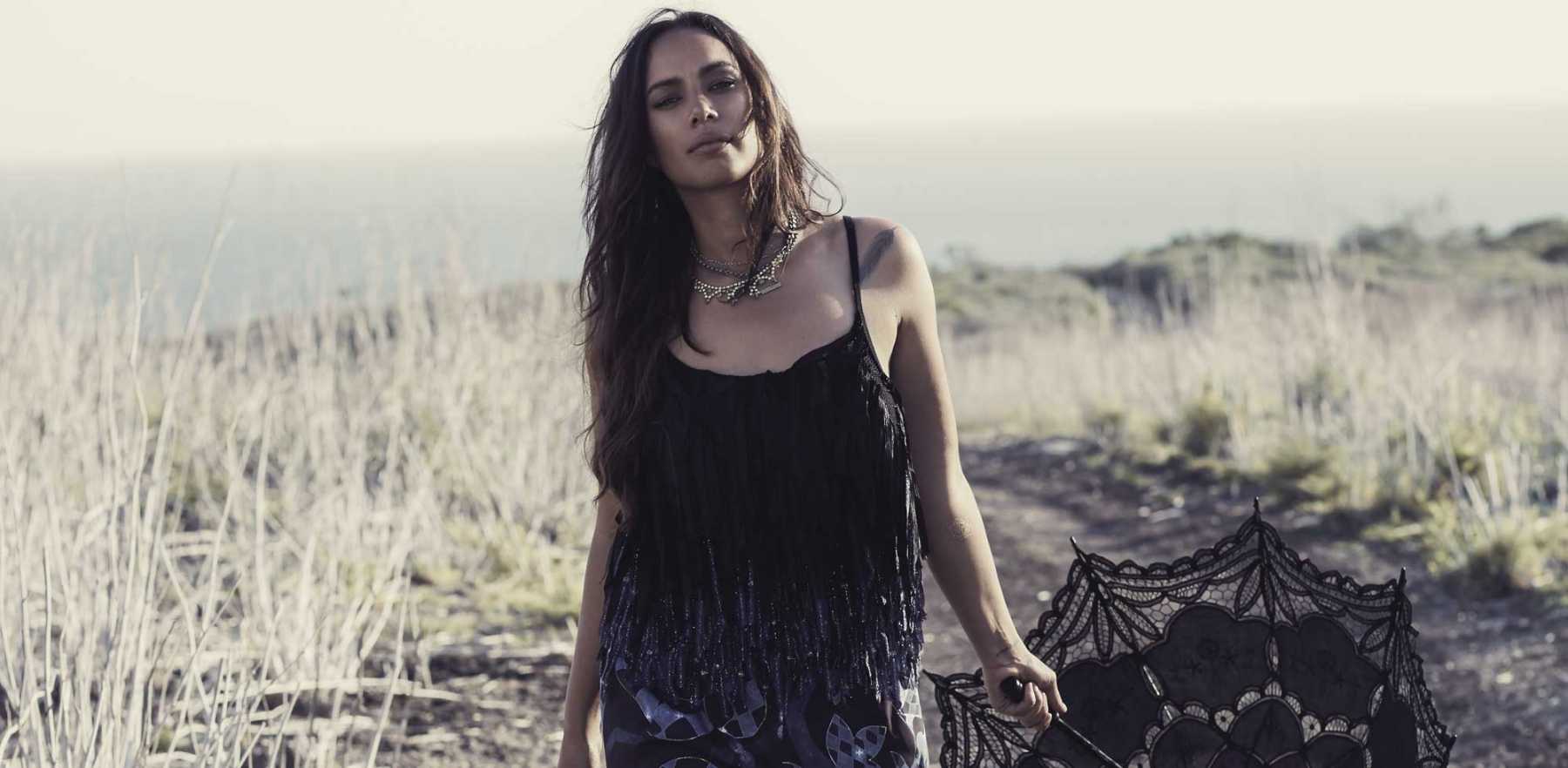 Courtesy of leona-pictures.com
The stomping driving beat of "Power" slowly builds into the anthemic chorus, which really allows the songbird to further show off her vocal range. There is no denying that "Another Love Song" is a highlight of this record and a hit waiting to happen. The track is an addictive uptempo with garage influences that's ready to smash the radio and undoubtedly LeLew's catchiest track in a while. I Am brings its standard edition to an end by bringing the tempo back down to a minimalist piano melody for "Thank You", an appreciative track for the "Bleeding Love" star to softly sing about her gratitude.
The deluxe edition keeps up the empowerment theme with piano-driven midtempo "Thick Skin" and really simplistic ballad "The Best And The Worst". The rest belongs to wonderful acoustic versions of "I Am" and "Thunder", along with the incredible United Studios session of "Fire Under My Feet".
All in all, I Am is a solid record in terms of sound, with a confident, honest and empowering attitude on top of everything. With lyrics that could be referring to both a break-up and breaking free from former label, we're glad Leona is letting it all out, even though it does get a little monotone at bits. What's more, despite her vocals sounding better than ever and the sound of the LP being really cohesive, it's missing the next-level exprimental-pop of Glassheart, which would have taken the record to a whole other level. Therefore, it's safe to say that I Am might not be the songstress' A-game, but it's definitely a step closer to that.
Make sure to go buy I Am on iTunes, Amazon or elsewhere, as well as stream it on Spotify.
Score: 7.5/10