Liam Lis may be young, but he's already sharing the stage with some of the most popular artists on the scene.
Barely into his teens, he's opened for Zendaya, Fifth Harmony and, a week ago, he performed with Fetty Wap at Stage 48 in New York City.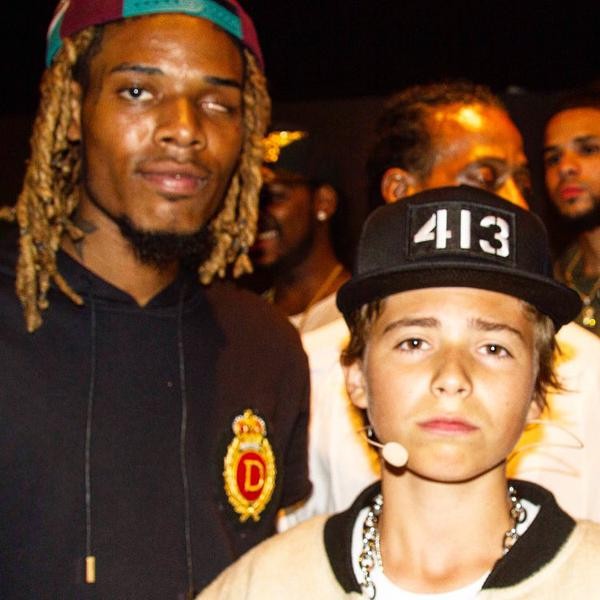 Credit: Twitter/Liam Lis
Liam humbly revealed to PopWrapped later on that he couldn't even believe the news when he found out that show was going to happen.
https://twitter.com/LiamLis/status/621799946056892416
"My initial reaction was complete shock. I couldn't believe it," the 13-year-old said. "We recorded "Number 1 Girl" together and Fetty Wap is featured on it. He is so incredibly talented with a big heart. He is a really great guy, as well as the guys on his team, RGF. It was awesome being in the studio with him and then to find out he was going to perform the song live with me was such an honor."
Liam has already been compared to Austin Mahone, and even worldwide megastar Justin Bieber.
The singer has a steadily growing collection of covers on his YouTube channel, including "Masterpiece" by Jessie J and Passenger's brooding love song, "Let Her Go."
While most preteens are lazing away the summer, Liam is pushing his music out to the world, and he has a great attitude about it.
"I want to write music and see where it goes. I still have so much to learn and each day I learn more and more. But my main goal is to stay focused and to surround myself with people who genuinely care about me," he told us.
Expanding more about his creative process, he added, "I love collaborating and working with other writers because I feel that is when the best songs are written. Writers/producers can learn so much from each other, as everyone has their own unique style and combining those styles are super cool at times. My hope is to have that unique style in my songs."
Not surprisingly, his ultimate goal is to, one day, perform around the world.
For more on this rising star, check out his official website, and look out for his EP, coming soon!