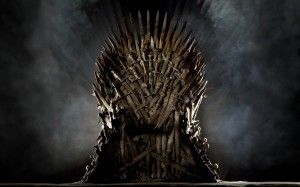 Rain Varela
Staff Writer
Game of Thrones
. It doesn't matter if you are an A-list movie star or a fan favourite, there is always a big chance that the character you play may end up decapitated, shot with an arrow when taking a dump or thrown from a great height. But since this is one of the biggest and most critically acclaimed television show of the moment, there is a good chance that any actor who went through a tragic death in the show may wind up taking another great acting job. So let's take a look at what the people behind our favourite dead characters have been up to since they met their demise in the show.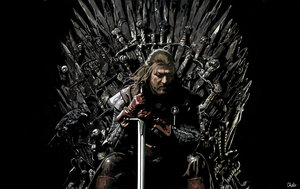 We'll start things off with
Sean Bean who played Lord Eddard Stark
. The Patriarch of the Stark family was the obvious hero of the first season. When you first saw him on the small screen, you are lulled into a false sense of security. Since he appears to be the main character of the TV show, there is little doubt in your mind that he may be the one that survives most of the seasons. That may be true for a regular series, but this is
Game of Thrones,
his death by beheading at the instant that you think that he is about to be saved , was the one that set up the benchmark that no one is safe.
What has he been doing since his Game of Thrones exit?
First of all Sean Bean was already an established actor with an impressive resume before he took on
Game of Thrones
, he played Boromir in
Lord of The Rings
, where he also met an untimely death. He also portrayed Odysseus in
Troy
opposite Brad Pitt. So there is no question that he'll get a good job. One of his works that was released after his 'beheading' was horror flick
Silent Hill 2
which by incident co-starred another
Game of Thrones
alum, Kit Harington who plays his bastard son; Jon Snow. He is set to appear on the big screen in sci-fi movie
Jupiter Ascending
, and is also going to headline another television series with
Legends
which is set to premier this August.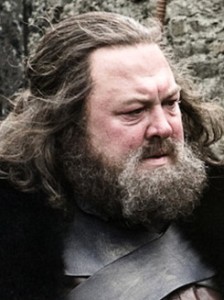 Next there is
Mark Addy, who played King Robert
the best fiend of Lord Eddard Stark. We remember him as a constantly drunk and avid whore-monger stuck in a loveless marriage with his wife. In the end he was killed by a boar; irony much?
What has he been doing since his Game of Thrones exit?
Mark Addy first came to international prominence playing a male stripper in the
Full Monty
. Yes he was already fat then, don't expect anything close to
Magic Mike
. Next, he played a lovable dad in TV sitcom
Still Standing
. After his run in with the boar, Mark Addy has kept himself busy with television work. He was last seen in BBC One's fantasy series
Atlantis
where he plays Hercules. He is also set to appear as a police detective in crime thriller
Remember Me
, which will also air on the same network.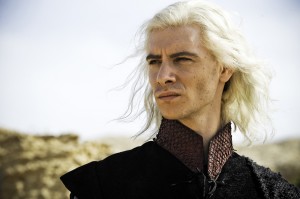 Then there is
Harry Lloyd who played would-be-king Viserys Targaryen.
Viserys is the creepy older brother of Daenerys who is hell-bent on taking back their grandfather's throne. He is willing to do anything, including letting his sister be raped by thousands of men and their horses if it would deliver him a crown. In the end, his brother-in-law Khal Drogo granted his wish, when he crowned him with molten gold.
What has he been doing since his Game of Thrones exit?
After
Game of Thrones
, he went from coveting the Iron Throne to starring in the
Iron Lady
, with no less than three time Academy Award winner Meryl Streep. Next, he will be starring in the
Theory for Everything
with Eddie Redmayne and will also return to the small screen with the WGN series
Manhattan
.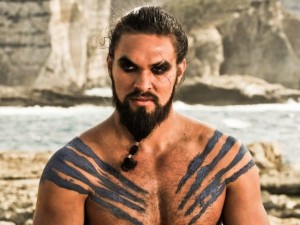 Speaking of brothers-in-law, we go to
Jason Momoa , who played ruthless tribal leader Khal Drogo.
It wasn't too long after he crowned Viserys that Khal Drogo followed him into the afterlife. This tough barbarian who initially bought Daenerys to be his wife, and treated her as nothing more than a slave, came to truly love her, and she loved him back making them the 'power couple' of the show. All things were set and they were supposed to invade Westeros, but alas he had to die of a tetanus infection.
What has he been doing since his Game of Thrones exit?
Things are looking up for Jason Momoa, this actor who once played a lifeguard in
Baywatch Hawaii
is set to play water-based superhero Aquaman in the upcoming
Batman vs Superman
flick. And if the franchise picks up he may end up headlining his own movie!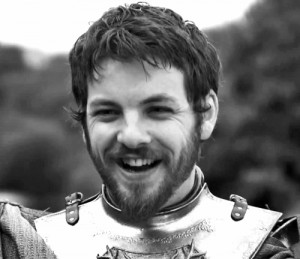 Next is
Gethin Anthony who played Renly Baratheon
. Renly is the charismatic brother of Robert Baratheon. After his brother's death, he made a play for the crown. And was able to assemble a large army with the help of his lover Ser Loras Tyrell. He met his doom when he was killed by a shadow assassin that the Red Sorceress Melisandre gave birth to. I guess he had good reason not to like 'girl' parts.
What has he been doing since his Game of Thrones exit?
From would-be-king to cult leader, Gethin is set to play Charles Manson in a 13-episode series from the Peacock Network.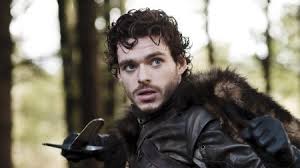 Now for one whose death caused emotional trauma to millions of people,
Richard Madden who played Robb Stark
. Robb Stark, the heir of Lord Eddard Stark, chose to secede from the Seven Kingdoms and crown himself the King of the North. Everything was great, he was winning every battle, but he had to throw it all away for the sake of a girl. The penultimate 'Red Wedding' were the scariest and most depressing nuptials in television since the Kardashian wedding special.
What has he been doing since his Game of Thrones exit?
Madden had the lead role in the
Klondike
mini-series about the Alaskan Gold Rush. Next he will play royalty again as Prince Charming in the live action adaptation of Disney's
Cinderella
, where we are hoping to see a much more cheerful wedding scene.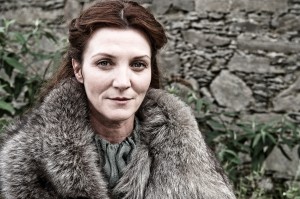 And to another victim of the Red Wedding,
Michelle Fairley as Catelyn Stark
. The Matriarch of the Stark family was the firm but loving mother of her brood. Although she did not love Jon Snow, we really couldn't blame her; what would you do if your husband brought home his child from another woman? Catelyn did serve as an able counselor to her husband and subsequently her son. Now, if only Robb had listened to her, instead of his own libido. Let that be a lesson to everyone, Mother really does know best.
What has he been doing since his Game of Thrones exit?
Fairley had a major guest role in USA network's legal drama
Suits
. She can be seen in the
24
reboot
24: Live Another Day
which airs 9pm Monday on Fox. She is also set to appear on the big screen with
Heart of the Sea
where she will co-star with Chris Hemsworth.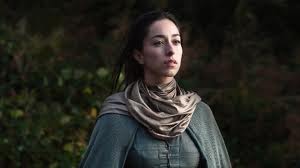 Next is the cause of the Red Wedding,
Oona Chaplin as Talisa
. To anyone who has ever read the books, most would have not recognized Talisa, but a lot of people guessed correctly that she would be a stand in for Jeyne Westerling, Robb's wife in the books. Which means that by the moment they met, and started their love affair, a lot of nerds were clawing their hair in frustration. Talisa had the most brutal death in the Red Wedding, a pregnant woman getting her belly stabbed again and again was not a sight for the weak. Even book readers who knew what was going to happen were shocked by the sight of it.
What has she been doing since her Game of Thrones exit?
She has appeared in a few television shows and small movies since her "bellyache."   She is set to appear next in the movie
The Longest Ride
, where she will star opposite Scott Eastwood, the son of Clint Eastwood. So it is a film that would star two Hollywood royalties, Oona Chaplin after all is the grand-daughter of an even bigger Hollywood legend, Charlie Chaplin.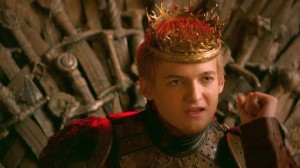 Next is the boy whose death everyone has been waiting for,
Jack Gleeson who played Joffrey Baratheon
. Known as the Justin Bieber of Westeros by fans, King Joffrey was the most hated character in the series. There was even a YouTube video dedicated to him being slapped by Tyrion Lannister. Despite all this, his death did leave a large hole in our hearts. I mean, who do we hate now?
What has he been doing since his Game of Thrones exit?
Jack Gleeson the actor is a far cry from his character. He has dedicated a large part of his time to charity work, helping homeless citizens left devastated by the 2010 Haiti earthquake. Sadly, though, he has chosen to retire from acting and instead plans on finishing his studies- he is a major in Philosophy and Theology at Trinity College in Dublin.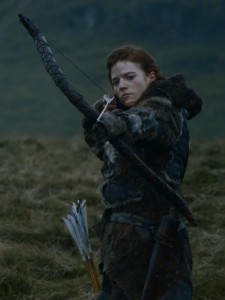 And now to our favourite red haired archer,
Rose Leslie as Ygritte.
When she was first seen on screen, everyone who had ever read the books were waiting with bated breath on when she would say her iconic line. The moment that she said "You Know Nothing Jon Snow" caused nerdgasms among book readers. It seemed fitting that it would be her last line.
What has she been doing since her Game of Thrones exit?
Rose Leslie is set to star in
Honeymoon
, an upcoming horror-thriller about newlyweds.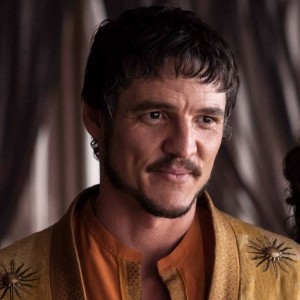 Next is everyone's favourite sexy Prince,
Pedro Pascal who played Oberyn Martell
. Oberyn sizzled the screen with his charisma and indiscriminate taste in lovers. But he was also dangerous and driven by the idea of avenging his beloved sister. In the end he may have had gotten his head squashed by the hands of a man-giant, but at the very least he got his vengeance.
What has he been doing since his Game of Thrones exit?
Aside from doing
Shakespeare
in the park, which causes much less of a "headache," he has landed a major role in the upcoming Netflix drama
Narcos
, which follows the story of infamous Colombian Drug lord Pablo Escobar.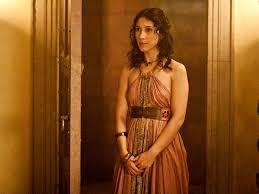 And now to
Sibel Kekilli as Shae
. There were a lot of moments were we loved Shae, but her act of betrayal was something neither we or Tyrion could forgive. As the lover of our favourite imp, she was both sweet and annoying, but as the handmaid of Sansa she was surprisingly loyal and useful. Her affection for her mistress, though, did not stop her jealousy. This would lead her to betray Tyrion, not only condemning him in the trial, but also by sleeping with his hated father. Tyrion would eventually choke her with the same necklace he gave her as a symbol of their love.
What has she been doing since her Game of Thrones exit?
Currently she has no upcoming projects. But she had just left the series, with her great performance and a little bit of time, someone would snap her up eventually.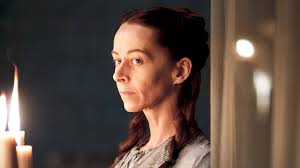 Next is the woman who flies,
Kate Dickie as Lysa Arryn
. She is Catelyn Stark's mentally unstable and insecure sister. Always jealous of her much more beautiful sibling, she transferred these feelings to her niece, Sansa. The poor girl would be tormented by this bout of insanity. Her aunt almost threw her out of the highly perched fortress to the waiting ground below. But, thankfully she was saved by Lysa's new husband, Petyr Baelish, the man she was madly in love with. He of course did not feel the same, and had no trouble throwing her out, plummeting to her death.
What has she been doing since her Game of Thrones exit?
Kate Dickie recently starred in
Filth
with James McAvoy. She is set to appear in an upcoming film with
Homeland
's Damien Lewis, entitled
Silent Storm
.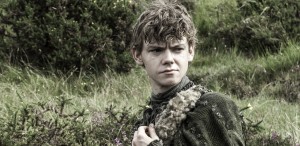 Next is
Thomas Brodie-Sangster as Jojen Reed
. Jojen is the boy who could see the future. He, with his sister Meera, accompan ied Bran Stark to meet the three-eyed Raven. He allowed himself to be stabbed multiple times by a reanimated skeleton so that his sister, Bran and Hodor would make it.
What has he been doing since his Game of Thrones exit?
Watch out for Thomas Brodie-Sangster in the upcoming film adaptation of the bestselling YA novel
The Maze Runner
.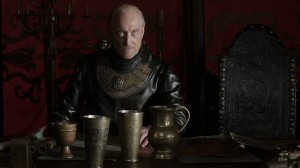 And now for Father's day casualty,
Charles Dance as Tywin Lannister
. Tywin is most probably the shrewdest and most calculating power-broker in Westeros. He was able to dispatch all of his enemies, win every battle with an underhanded tactic, and manoeuvre every character like a chess piece. Despite all that, he is unable to mould his own children to what he wanted them to be. Ironically, his one child who inherited his intelligence was the one he dismissed and maltreated. And for this grievous oversight, he received an arrow in the belly when he is taking a dump.
What has he been doing since his Game of Thrones exit?
Dance will appear next in Australian mini-series
Deadline Gallipoli
with Sam Worthington. He will also star in upcoming thriller
The Imitation Game
with Benedict Cumberpatch and Keira Knightley. And last but not the least, Kit Harington as Jon Snow. Relax, I'm just kidding. He is still alive, but with
Game of Thrones
, no one is really safe.
Keep Up With PopWrapped On The Web!