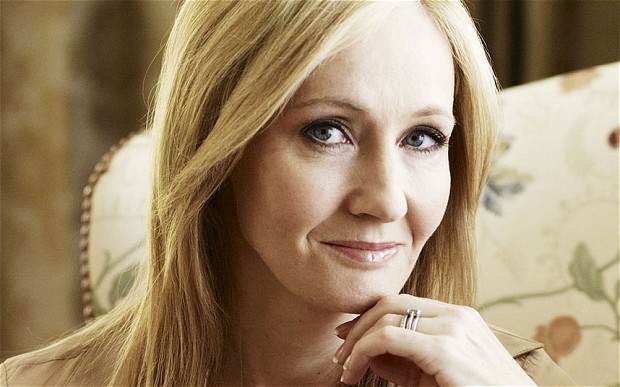 Courtesy of Kids Reads
Twitter was abuzz late last night and throughout the day today as "Harry Potter" author, J.K. Rowling teased fans with a
series of tweets.
It all began with this tweet:
Very busy at the moment working on a novel, tweaking a screenplay and being involved in @lumos campaigns. Back when I've finished something! — J.K. Rowling (@jk_rowling) October 5, 2014
She then followed up by posting this:
Cry, foe! Run amok! Fa awry! My wand won't tolerate this nonsense. — J.K. Rowling (@jk_rowling) October 6, 2014
Fans caught on quickly that it was supposed to be an anagram and the answers came pouring in. It wasn't until Twitter User Emily Strong (
@EmyBemy2
) spent some time looking at the sentence and came up with the final solution:
.@EmyBemy2 YES!!!!!!!!!!!! People, we have a winner! — J.K. Rowling (@jk_rowling) October 7, 2014
This is, of course, a reference to the upcoming film,
Fantastic Beasts and Where to Find Them,
a spin-off film of the
Harry Potter
series. The big mystery remains, however...what is this novel she speaks of? We can assume the screen play reference is to one of the
Fantastic Beasts
films, but could a new novel be on the horizon, too? There is no confirmation at this point, but we can hope, right? What do you think, Popwrappers?