*Yawns*
What the hell happened to 'The Craft' concept!?
Litle Mix have just debuted their brand new video for single "Black Magic", and if yours truly is being honest?
It's really boring.
The girls are seen at school, and they're laughed at.....picked on......passed over for the hot girl.....
And then turn to magic for revenge. The ONLY homage to 'The Craft' that I noticed was the part when Perrie ran her hands through her hair and it changed color, like Robin Tunney did in the film.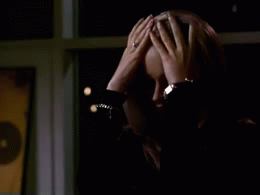 powerlisting.wikia
And cue the fart jokes.
Highlights however?
1. The song is still MAJOR. Love it. 
2. The girls look RIDIC once they're made over!! Perrie, Jesy, Jade and Leigh Anne all look fab. 
3. Um.......
That's all I've got. 
Not even a huge choreographed number?!
Check it out:
https://www.youtube.com/watch?v=MkElfR_NPBI
What do you guys think?
Am I being unfair.....or is the video boring?
It's boring right?
Maybe all I need is a live performance that will make me forget about this?
I'm reaching here......