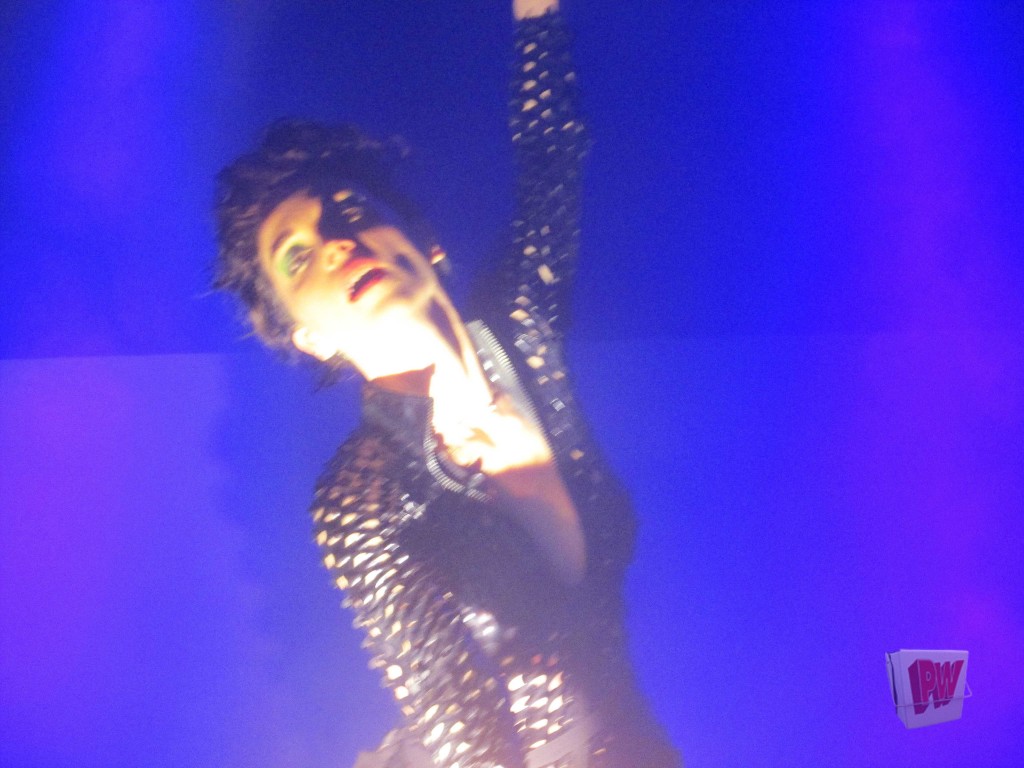 Courtesy of Mairead Scahill/PopWrapped
Anyone who was present for St. Vincent at the Big Top, Galway on July 14 will agree on one thing: 
We all worship at the altar of Annie Clark.
The electric performer stunned at the concert, with fantastic support by Little Green Cars—one of Ireland's premier bands at the moment and who will be supporting Hosier on his upcoming U.S. tour.
The great thing about St. Vincent is that it's hard to compare her to anyone else: she has a very unique, captivating sound and is extremely creative. Her synth sound works wonders in a live arena, where she gets grungier and more animatronic as the show goes on, and we drank it up with relish.
A powerful rendition of "Birth in Reverse" got the crowd going, as St. Vincent combined her trademark sound with technical movements to represent a futuristic world, a motif from " her latest album St. Vincent.
I was lucky enough to be up front and centre for the show, catching every emotion that crossed Clark's face as she showed the meaning behind her words - not telling us directly, like only a true artist can.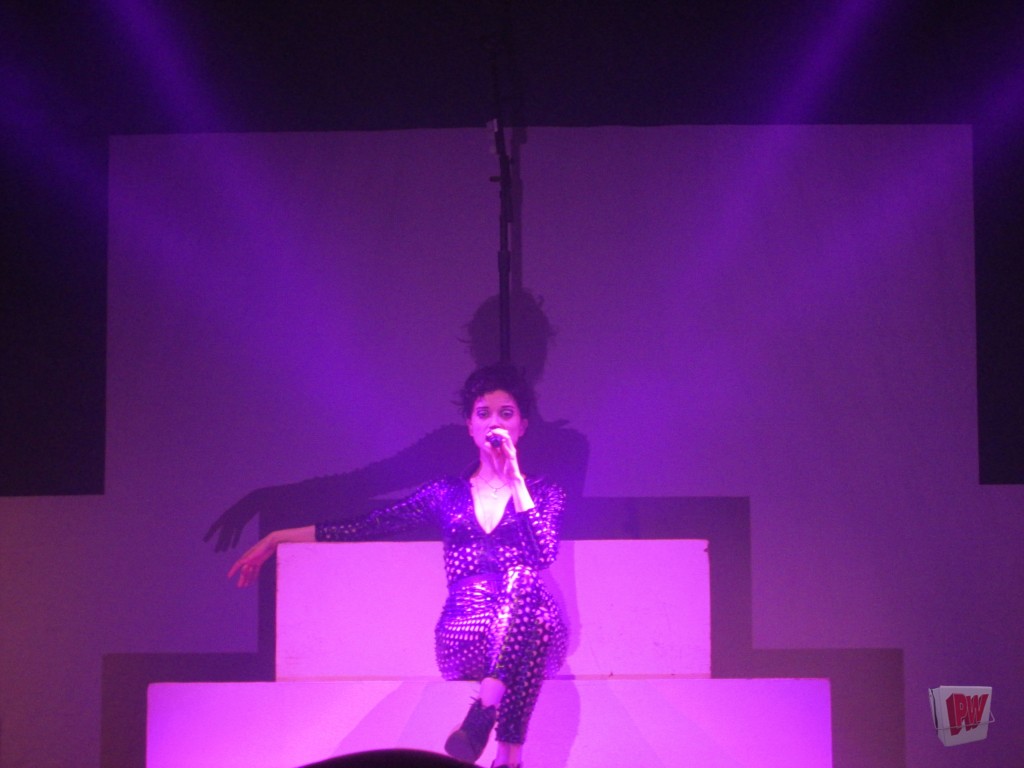 Courtesy of Mairead Scahill/PopWrapped
"Rattlesnake" followed, to great effect. Some criticise St. Vincent for the rehearsed nature of the show, but personally I think it links into her performance art, and shows the creativity of the album, and its premise. She is perfectly in synch and attuned to the moves of her band mates, and this creates a sense of cohesion with the audience as we transcend into the world she creates with her music.
The lighting was on point, and was cited by many as one of the many highlights of the show.
The focal song of the set "Cheerleader" brought the house down, as the words ached through the room with the vehemence and wrath behind the words, fighting against the notion that you need to be happy at all times, willing to please everyone, when you "don't want to be your cheerleader no more".
Watching St. Vincent perform is like being transported into another, futuristic world, filled with light and shade. Her songs are technical and creative, but have a pathos that is so comforting.
By the end of the show, with a haunting rendition of "Your Lips Are Red", the entire audience was captivated and the world felt changed... or else we just saw it in a different light.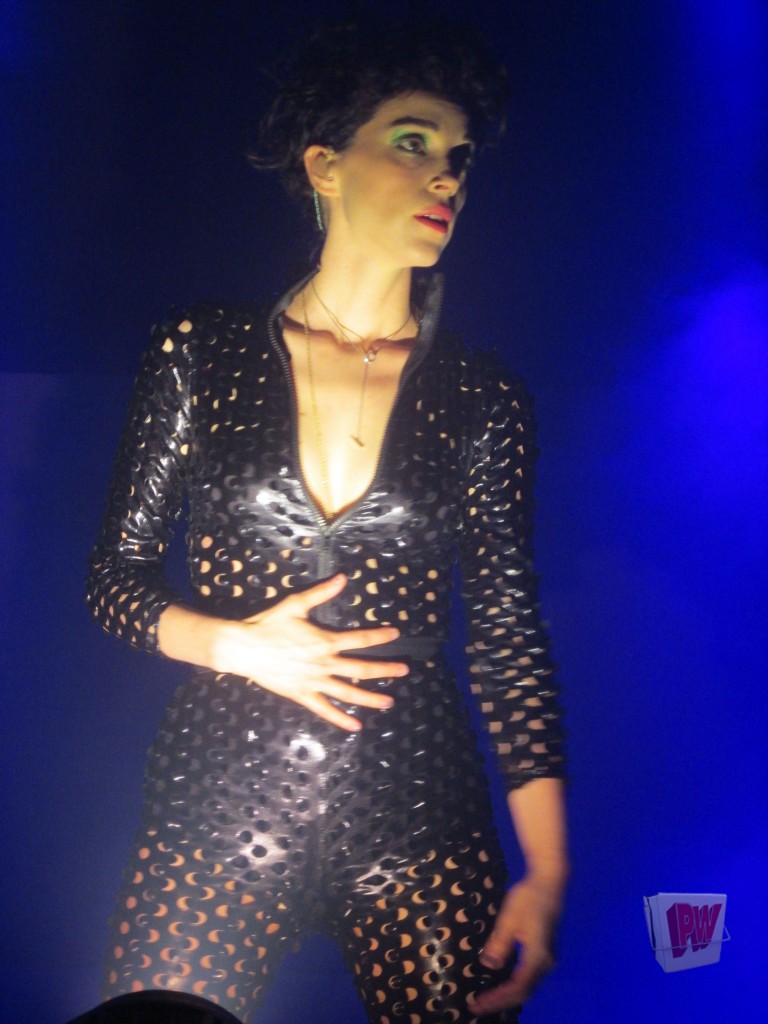 Courtesy of Mairead Scahill/PopWrapped
Thank you, St. Vincent, for being a one of a kind performer. By the end of the night, the entire audience was praising the performance—one person even went as far as stealing the guitar out of her hands while she greeted the front row
They got it back, but still; The rest of us got high-fives.
If you haven't had a chance to see St. Vincent live, then I highly recommend it so you can truly know magic.