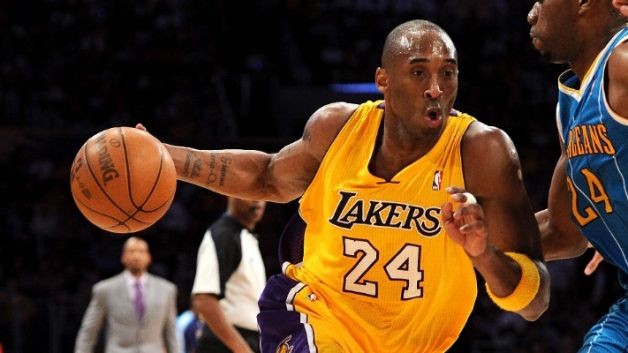 Lifetime Los Angeles Laker Kobe Bryant announced his retirement on November 29.  Counting this season, the 37-year-old point guard has spent 20 seasons with the Lakers, and this will be his last.
Bryant announced his retirement in an article he penned on The Player's Tribune, a website where players from all sports can submit pieces for publication.  In the poem-like piece titled "Dear Basketball," Bryant says, "From the moment/I started rolling my dad's tube socks" "I knew one thing was real/I fell in love with you."
"You gave a six-year-old boy his Laker dream/And I'll always love you for it/But I can't love you obsessively for much longer/This season is all I have left to give."
At Sunday's game, fans were given Bryant's retirement letter in black and gold envelopes.  Under the letter is his signed autograph.  The Lakers fell 107-103 to the Indiana Pacers, wherein after the game, Bryant revealed that he had been thinking about retiring for a while now.
The star will go down as one of the greatest in history.  In 1996, he was drafted by the Charlotte Hornets and then traded to the Los Angeles Lakers.  His 81-point game in 2006 is the second-best game in history, only behind Wilt Chamberlain, who holds a league-record of a 100-point game.  He has also won four NBA championships with the Lakers and was named MVP in 2008.  Not to mention, Bryant is one of the first players to be drafted straight out of high school, and he is the first player to spend 20 consecutive years with the same team.
"I don't want to be the next Michael Jordan, I only want to be Kobe Bryant," he once famously said.
His other famous quotes, such as, "These young guys are playing checkers.  I'm out there playing chess" are also ones that define Bryant as a smart, humble player, one who doesn't strive to be one of the best in history but strives to be the best for himself and his team.  An important member of the Lakers, Bryant will surely go down as one of the best players to ever wear purple and gold.
Bryant has spent the last two seasons plagued by on-going injuries, and his career is waning.  The 6'6" Philadelphia native is currently shooting a 31.5 percent shooting from the field, the worst stat in his career.  He is also only averaging about 15 points per game.  He is shooting 19.5 percent from three-point range, and his team is currently sitting in the basement of the Western Conference.
Bryant will officially retire after the end of this season, much to the disdain of the Lakers general manager, who refers to Bryant as "family" and one of the familiar faces he has seen on the team for a long time.  He was "shocked" to hear that Bryant was actually retiring.
Though #24 may be leaving the court for good, we may still see him vying for his third gold medal in the 2016 Olympic Games in Rio.  If not, #24 will remain in our hearts and in our minds whenever we think of basketball.