If you're like me, you're anxiously awaiting the new Ghostbusters movie to hit theaters because with a cast that includes Melissa McCarthy, Kate McKinnon, Leslie Jones and Kristen Wiig, there is no way this isn't going to be hilarious. Some new pics from the actual Ghostbuster's set in Boston have hit the internet and with every new scoop, added cast mate and tweet from director Paul Feig, it's all just adding to the excitement.
Paul Feig, having worked with most of them already, has a knack for showcasing a particular brand of comedy that's made Bridesmaids and Spy so successful and Ghostbusters will likely be no different, although he's stated that the movie is "hard re-boot" and will have thrills and scares. Okay, I'll survive, Mr. Feig.
It's just been announced that Chris Hemsworth has signed on to play the secretary role, adding a little something extra and a bit of a twist. These are the things we're looking forward to!
Just a few days ago, Feig tweeted pics of the ECTO-1 with simply #whattheygonnadrive as the hashtag:
https://twitter.com/paulfeig/status/618605859241918465/photo/1
That's not all, the director even tweeted photos of the new, updated uniforms and staying with the theme  of "who ya gonna call?" he hashtagged this one #whattheygonnawear
https://twitter.com/paulfeig/status/615654923246682112/photo/1
And finally, these set photos of the cast, including McCarthy, Kate McKinnon, Kristen Wiig and Leslie Jones on location in Boston, where the girls seem to be cracking each other up already.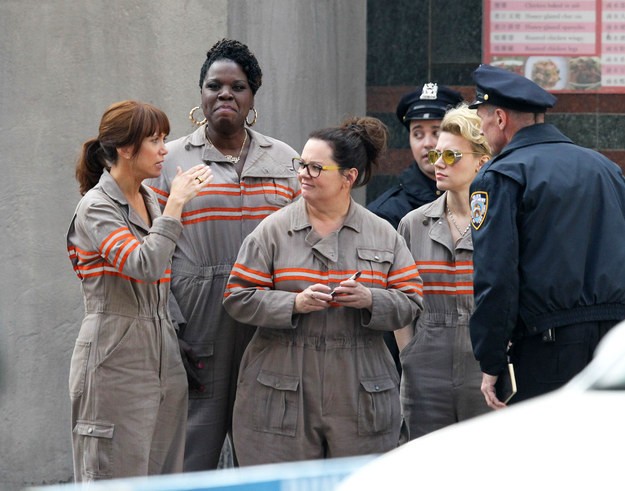 Courtesy of Buzzfeed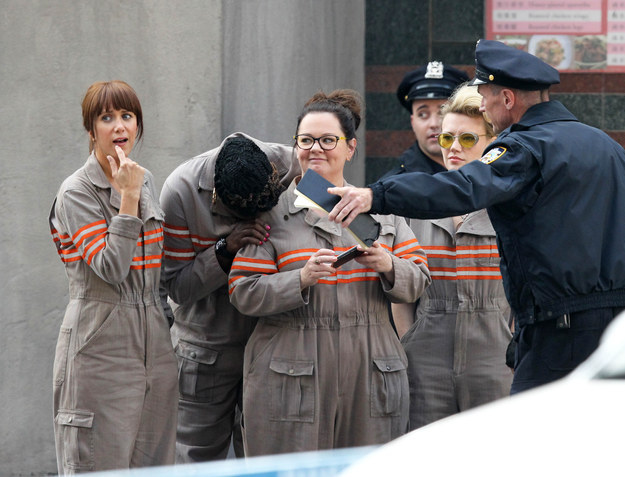 Courtesy of Buzzfeed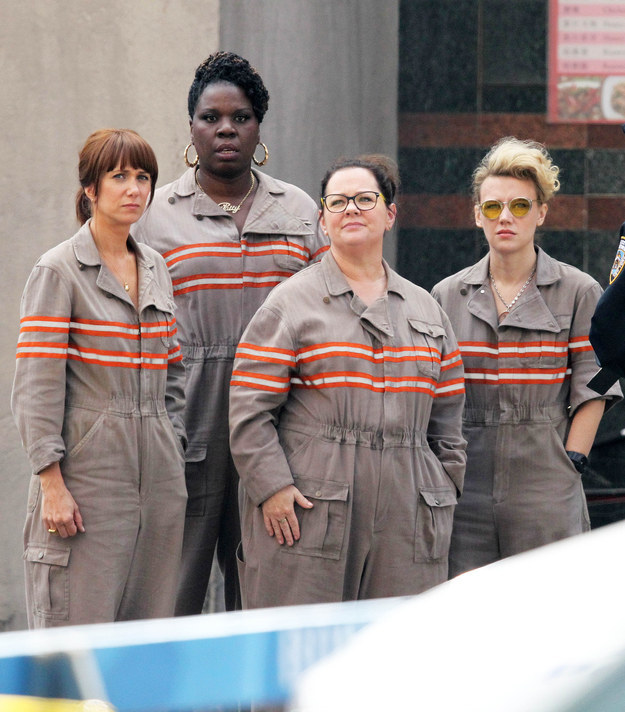 Courtesy of Buzzfeed
Lastly, but not at all least- Feig also tweeted a special sneak peek of one of the most important components of the movie, THE SLIME!
https://twitter.com/paulfeig/status/611302714161668096/photo/1
Are you guys looking forward to the reboot as much as I am? Seriously, 2016 can't get here fast enough!