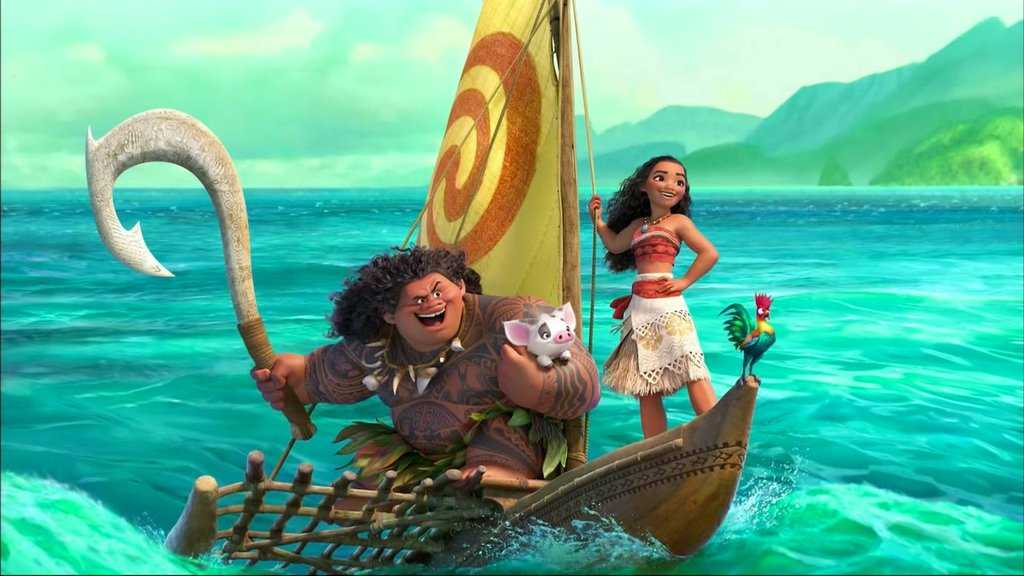 I wouldn't be surprised if Moana does for tropical islands what Frozen did for icebergs; yes, it's going to be that huge -- deservedly so. This is a another real class act in what may be the longest single streak of excellence in animated films in history from the revitalized Disney Feature Animation. Make this six home runs in a row: Tangled, Wreck-It Ralph, Frozen, Big Hero 6, Zootopia, and now this. Nobody's had a streak this consistently good, not ever. Not DreamWorks, not Pixar, not even Walt in his prime produced a string of six-in-a-row this near to perfect.
While little in Moana couldn't be considered derivative of other Disney Princess sagas, the sum total still seems like a fresh sunny shower and uniquely magical. The first and the third act of the film are nearly unsurpassable, and, while the second act drags a bit with solemn exposition, that's what the zany duck is there for. AND the cute pig. It's difficult explaining Polynesian mythology to children, but, trust me, the payoff is worth it in the end. This is the second stunning animated film this year (the other was Kubo And The Two Strings) to dare to infuse spirituality in a completely unapologetic fashion.
Lin-Manuel Miranda's catchy tunes, as well as the lush, sweeping, traditional music he collaborated on, are at the heart of the picture. And parents better brace themselves for hearing the refrain of the princess power ballad ("Be-hiiiiind meeeeee") for months to come. I could already envision the fireworks spectacular based on the soundtrack for the theme parks as I was ingesting it for the first time -- I've already seen the movie twice. I also found it virtually impossible not to have a smile on my face as Dwayne Johnson crooned the song "You're Welcome" as demigod Maui with better-than-expected singing chops. It sounds like he's having a great time, too.
The visual beauty of Disney animation (all cinematic animation, in fact) is something we've come to take for granted. Even so, DAMN, you will not see a more eye-popping, visually awe-inspiring film than this -- not even the aforementioned Kubo, which is saying a lot. It's often said that one of the most difficult things to successfully animate on screen is water. Not only is the water movingly illustrated in ways we've never seen, the ocean is really a leading character in the piece, replete with heart and personality. It seems plebeian to say but: it's amazing.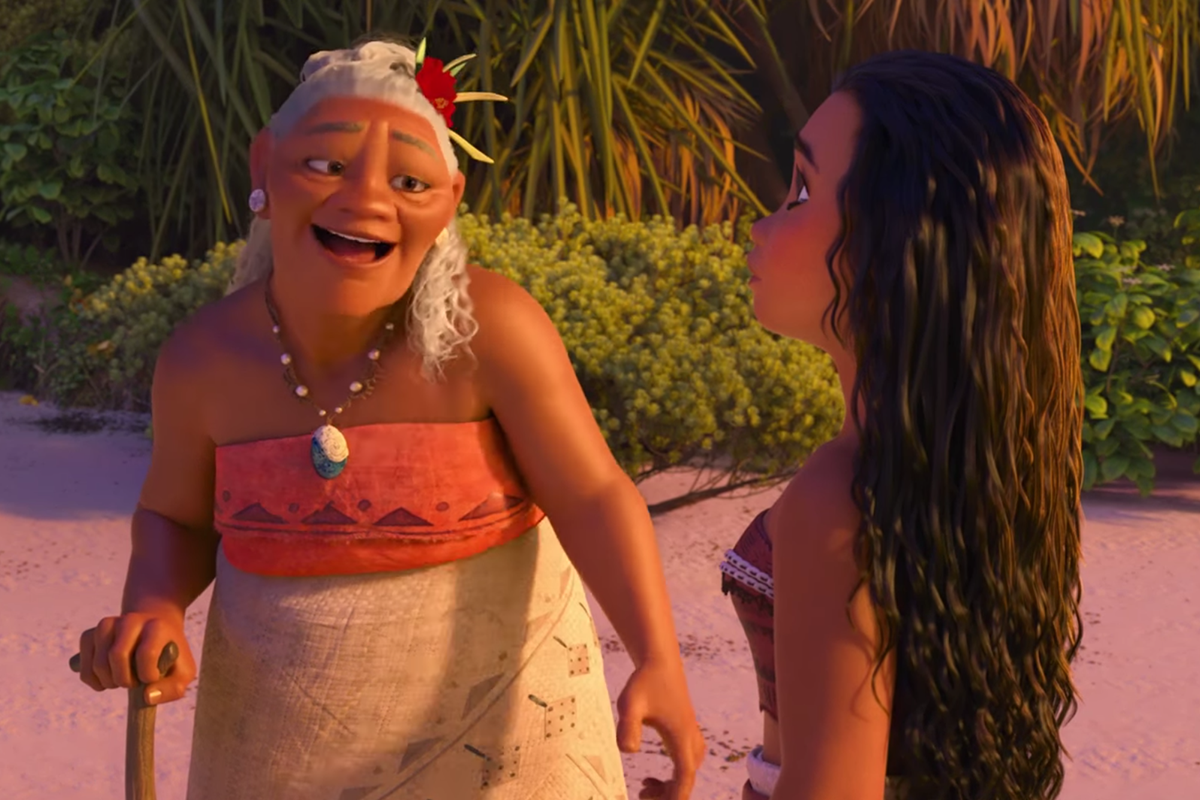 newsclip
Besides the ocean, the film is filled with a host of new, fancifully exploitable, characters and creatures. But beyond the comedic duck, the sweet pig, perky princess and jolly demigod my favorite character was that of Gramma Tala (voiced by Rachel House), the mystical old grandmother who encourages Moana to travel the seas. The scenes with this character are hauntingly magical, and the emotions conveyed are sophisticated for a movie aimed at kids. It's no secret or spoiler that some parental figure has got to "bite-it" in every Disney movie, and, of course, you know immediately that Gramma's days are numbered from the first scene. However, her ultimate passing is handled in one of the most touching manners that will give as many kids peace as it does sadness.
Mint, absolutely...mint.
(Loudinni specializes in reviews under 500 words, sans spoilers -- usually. Sorry about the Gramma thing.)