Sentai Filmworks has gotten its hands on three very different series for home video distribution. The one I'm most excited for is My Love Story!! No dates were given as to when My Love Story!! would come out, but I'm still over the moon about this announcement! My Love Story, whose manga series has been licensed and released by Viz Media, is a romantic-comedy about high school student Takeo Gōda who is a kind-hearted individual who's judged for his bigger size.
Girls tend to over-look him, instead showering his stand offish best-friend Sunakawa (who they consider far more looking) with all their attention and affections; Sunakawa could care less and instead spends his time protecting Takeo and only showing him his "softer" side. Takeo's bad luck with girls soon changes when he one day saves a girl names Yamato. This incident puts Takeo on Yamato's radar and for the very first time, Takeo becomes the object of a girl's affections. My Love Story!! is a sweet and funny tale whose highlight (to me) is Takeo and Sunakawa's friendship rather than the romance set at the forefront. I'll definitely be pre-ordering this ASAP!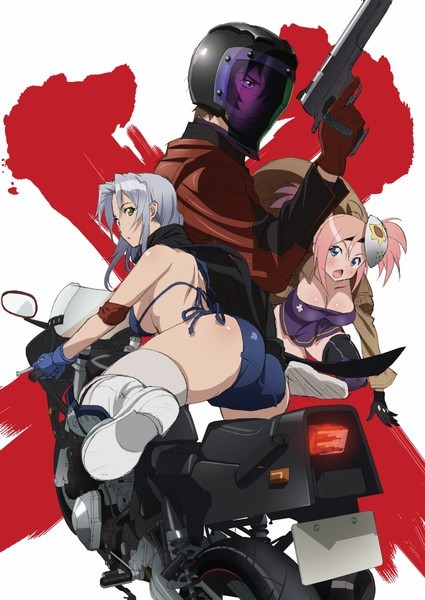 Courtesy of animenewsnetwork.com
Licensed along with My Love Story, is action-assassin series Triage X. Triage X, whose manga series is licensed and being released by Yen Press, is about a group of intelligent nurses working at Mochizuki General Hospital who save lives during the day and then become mercenary assassins after hours, targeting individuals they view as the "cancers" of society whose wickedness needs to be put to a stop before it spreads. Triage X may be plot heavy, but it's also filled with fan-service (as indicated by the "well-endowed" women pictured above). Sentai did not provide a release date for Triage X, only hinting at a release date that is "soon."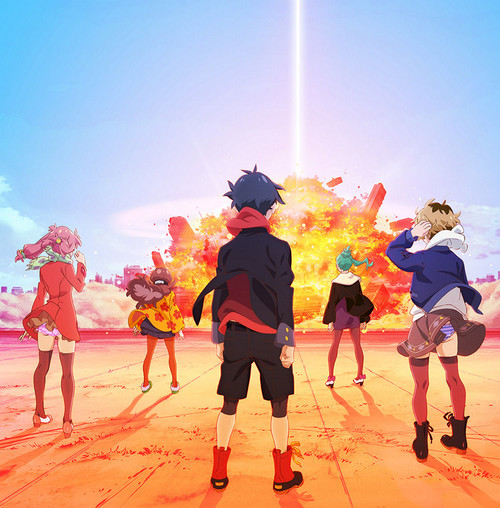 Courtesy of animenewsnetwork.com
Sentai's last home-video distribution announcement was Punch-Line, an anime that is still on-going. Just like My Love Story and Triage X, Sentai did not disclose a release date. Punch-Line is an oddball of a story, whose summary (as described by Cruncyroll who has been streaming the series since its premiere) is: If he sees underwear, humanity will be destroyed!? An original anime series from the Noitamina block, PUNCH LINE centers on Yuta Iridatsu, a high school student, with a peculiar habit.
When he sees a girl's panties, he gets so excited he faints! After a certain incident with a ghost cat, his soul gets separated from his body. Using his special powers, Yuta watches the daily lives of the inhabitants of an apartment and sometimes plays tricks on them. Eventually, Yuta decides to unlock the secrets to why Earth will be destroyed and tries to save it!
Punch-Line seems to have a balance between humor, action and fan-service making it land on my to-watch list!
Are you guys excited about Sentai's latest licenses? What series do you hope gets licensed? Let us know in the comments below!
Keep Up With PopWrapped On The Web!