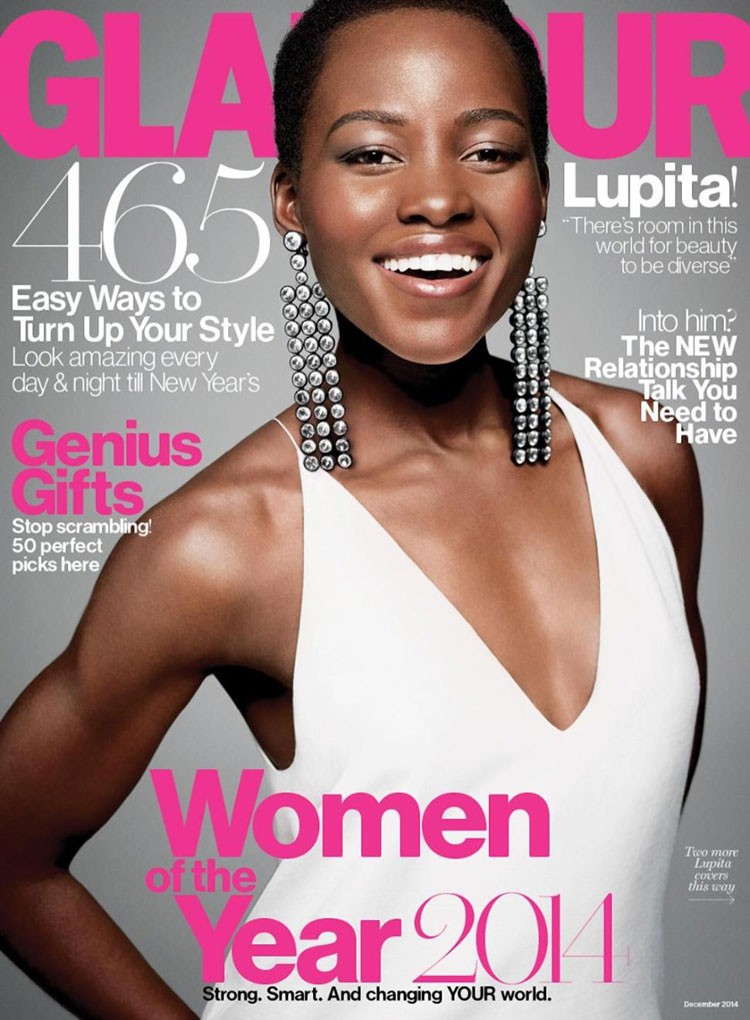 Courtesy of cnn.com
Lupito Nyong'o has been announced as Glamour magazine's 2014
Woman of the Year
, and there is no reason to deny this lovely lady her rightful place. The actress who shot to fame and earned herself an Academy Award for her role in
Twelve Years a Slave
has become a household name, and it is no surprise she is being crowned with titles like woman of the year. The 31 year old, which is hard enough to believe, has wowed us with her beauty, elegance, and incredible talent as an actress. She continues to amaze, and we cannot wait for her upcoming movies
Jungle Book
and
Star Wars: Episode 7
 to see more of what she has to offer! In her interview with Glamour
,
Nyong'o covers what has basically been a life-changing two years, including graduating with a masters degree from Yale, Oprah, and being black and beautiful! Quoting her on the height of success, the actress gives the most amazing answer possible. "For me, it's not just one thing. Every time I overcome an obstacle, it feels like success. Sometimes the biggest ones are in our head—the saboteurs that tell us we can't. I've always had that going on: 'I can't,' and then I do, so the voice says, 'Well, that was an exception!' It's a tug-of-war between two voices: the one who knows she can and the one who's scared she can't." Read the entire interview right
here
. In the words of Glamour magazine's 2014's Woman of the Year, "I hope that my presence on your screens and in the magazines may lead you, young girl, on a similar journey. That you will feel the validation of your external beauty but also get to the deeper business of being beautiful inside. There is no shade in that beauty."
Keep Up With PopWrapped On The Web!