MAC Cosmetics were hit with a storm of racist comments regarding their newest ad campaign...
When a company makes a product, it is usually geared towards everybody. That means concepts such as race, gender, sexuality, and age are off the table.
We live in the 21st century. We should be over all of the blatant racism our ancestors used in everyday conversation. Right?
Nope. Not even close.
In a new model photo on their Instagram, MAC Cosmetics displayed a lovely shade of lipstick on an equally lovely pair of lips belonging to a black female model. Apparently not everyone thought they were so lovely, because the photo was almost instantly bombarded with racial slurs and comments.
I'm sorry, are the painted lips that form a beautiful heart shape offensive to these people? One commenter wrote that "black women will never be as beautiful as white women." There was more to that comment, but it's just more blatant racism.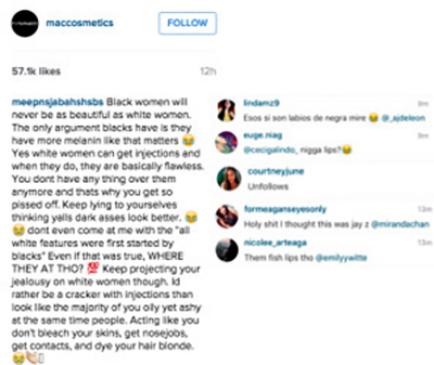 theroot.com
Thankfully, the internet has not been overrun with racist trolls. Women of all backgrounds flocked to the MAC instagram account and beat back the haters with their own comments of support and love for the company and their models.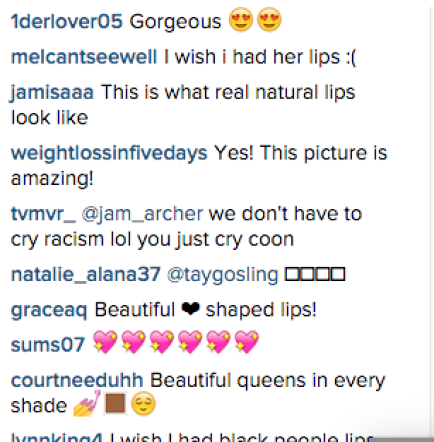 theroot.com
While we can't just block the haters from posting their racist comments all over the internet, it is heartening to know that there are an equal (if not greater) number of lovely people out there willing to squish hate beneath their shoes.
Equality and love do not start and end with marriage and lifetime commitments. They also include everyday instances of kindness and compassion. We're all on this planet, in this moment, for a reason. If we all work together to raise each other up when we can, we can achieve even greater things.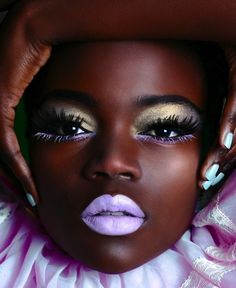 pinterest.com
While some may only see this as a cosmetics ad, it's much more than that. It's a moment of inclusion and a chance to raise each other up.
Boost the signal, love is the future.