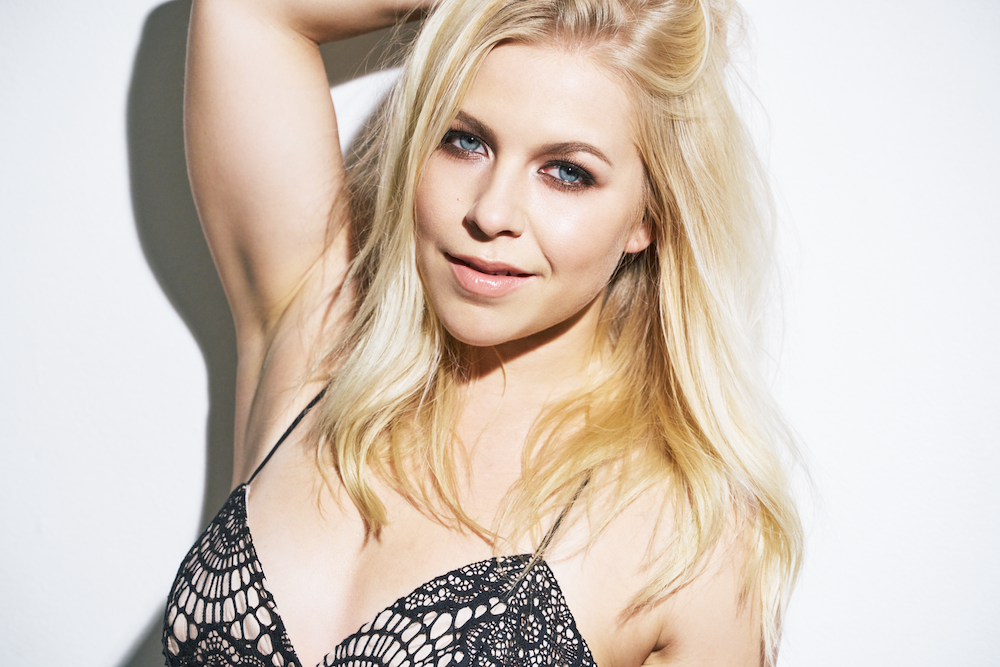 Maggie Szabo longs for the precious glimmer of love on hot new single "Gold."
Canadian songstress Maggie Szabo is back on the scene with new music, and the soulful crooner is ready for some loving! Maggie's story has always been one of passion. Growing up in the artistically charged town of Dundas, Canada, the songstress made the move to Nashville after graduating high school to pursue a career in music.
Her journey continued on to Los Angeles, where she is now churning out hits and allowing her sound to evolve under the city's bright lights.
Last time we checked in on Maggie Szabo she was dancing away her heartache on the emotionally fraught "Forgive And Forget." After learning that her lover had strayed, she was faced with the difficult decision of forgiving him and learning to love again or moving on and facing an unknown future. The piano-led ode to a broken heart perfectly captured her unrest in the face of the seemingly impossible decision, and its stark honesty was moving.
Now the rising talent is back on the scene with new single "Gold," and it's evident that she isn't ready to let go of a chance at love! "'Gold' is a song I wrote about being in looooove," Maggie Szabo buoyantly said of her new single. "That feeling reminds me a lot of gold; it's beautiful, valuable, and highly coveted. That really inspired me to write this song!"
She went on to explain her reasoning behind the song, adding "I wrote this song because love is like GOLD! It's something everyone loves, something everyone wants, and I was inspired to write a fun song about it!"
It's safe to say that the songstress has more than delivered on her promises! "Gold" is all sorts of fun and uplifting. 
"Give me some of that gold" she brazenly proclaims over a powerful production (which was delivered by AG) in the opening moments of the track. The "Forgive and Forget" siren has seemingly moved on from her heartbreak and is ready to find redemption in a new relationship! 
Szabo's voice effortlessly soars over the lush instrumentation. She executes runs with ease and assumes a love-starved quality to her vocals. This is the voice of someone who has had a taste of her lover's embrace and refuses to let go. The playfully demanding track sees Maggie Szabo at her most in charge, and we can't get enough!
We at PopWrapped are ecstatic to have teamed up with Maggie to bring you a first listen to her new single! Give "Gold" a spin below!
"Gold" is yet another impressive release from the rising talent, and it showcases an entirely new side of her musicality. Easily her most pop-rock oriented release to date, Maggie Szabo proves that she is capable of delivering more than a soulful ballad. The "Forgive and Forget" songstress knows her way around a rocking production, and her voice is perfectly at home on the more playful soundscape! It's another hit for us, and it only gets better with each additional listen!
Keep up to date with future projects from Maggie Szabo by following her on Facebook, Twitter, YouTube, SoundCloud, and at her website!
Do you think that "Gold" will be the rising talent's big break? Let us know what your thoughts are on the single in the comments below!