On a rolling hillside in Wales, a man with no real carpentry experience decided to build his own
Hobbit house
and the result is
beautiful
. Simon Dale was tired of the costs of living in a typical home and wanted something different. Using a hammer, chainsaw and a 1 inch chisel, he set to work with help from his father-in-law and friends passing by and, four months later, the house was complete and cost him less than $5,000. Dale says, "My main relevant skills were being able bodied, having self belief and perseverance and a mate or two to give a lift now and again." The house was built with the environment in mind, using reclaimed scrap wood for the floors and ceilings and lime plaster for the walls which has a lower energy cost to manufacture compared to cement. The refrigerator is cooled by air coming from underground through the foundation and straw bales were used in the floors and walls for insulation. A skylight provides natural light and the house is equipped with solar panels for electricity. Water is gathered by gravity from a nearby spring and the bathroom features a compost toilet. This house is definitely one that any Hobbit would be proud to call home.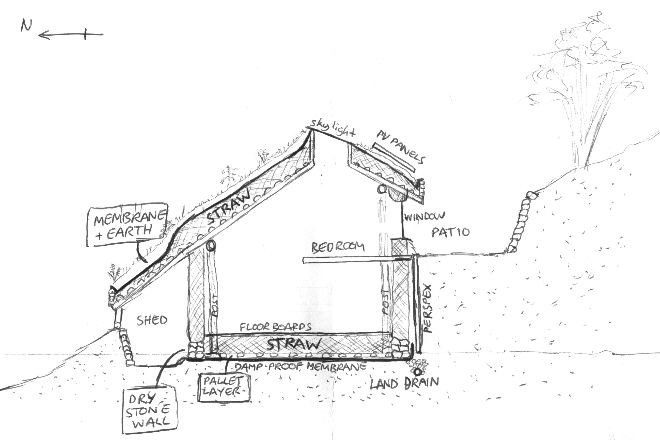 SFG Globe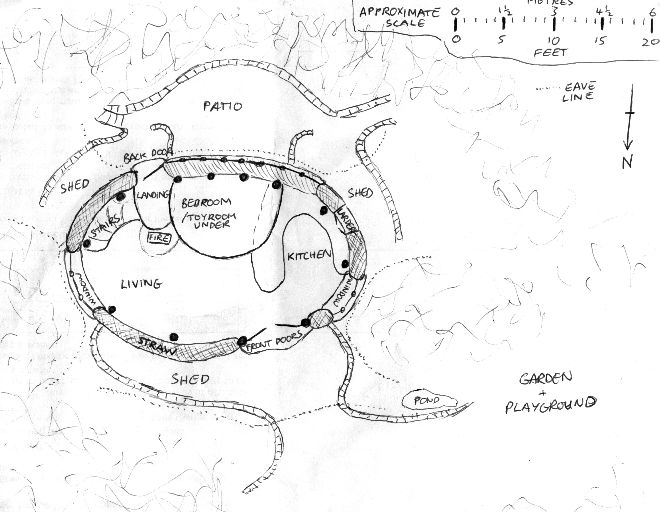 SFG Globe
When asked why he was building a Hobbit house, Dale responded simply, "It's fun. Living your own life, in your own way is rewarding. Following our dreams keeps our souls alive." Simon Dale and his wife, Justine, have published a booklet that includes ideas on how to live more in harmony with nature, plans for a small house, kitchen and forest gardens and is available to buy through their
website
. Check out the gallery below and marvel at the whimsy of this beautiful little bungalow! [gallery type="slideshow" ids="72912,72911,72910,72909,72908,72907,72906,72905,72904,72903"]
Keep Up With PopWrapped On The Web!