Any '90s kid worth their salt has a Mariah Carey shaped imprint on their heart. One that can be filled only with an incomprehensible vocal range and poetic, empowering lyrics belted out from that magical mouth of hers.
Today just-so-happens to be Mariah's 45th birthday. Yes, you read that right. This vision is actually 45 years old.
In honor of this momentous day in music history, we're going to take a walk down memory lane and check out the evolution of Mariah's esteemed career. 
*Please keep in mind that this list has been condensed so that it doesn't go on for an eternity.*
1990, Mariah Carey
This record has so many amazing songs on it I truly don't even know where to begin. In fact, it may be one of my favorite debut albums of all-time. 
"Vision of Love"
"Someday," accompanied by the most '90s video of all-time.
1991, Emotions
Just as Mariah Carey was an exceptional debut album, her follow-up was its equal in nearly every way. With even more outstanding songs that showed Carey's range, it was everything fans could have hoped for. 
"Emotions." I mean, come on. #Classic
"Can't Let Go" is quite possibly my favorite Mariah song. Maybe. It's hard to choose.
"Make It Happen." Okay THIS is my favorite Mariah song. See what I mean? Indecision is me. This is by far the best video, though. 
1992, Music Box
Just when you thought she had peaked... oop, nope, joke's on you! This album was just as spectacular as its predecessors. 
"Dreamlover," the song & music video that my husband admitted sparked his sexual awakening. #GoodToKnow
"Hero." A song I actually hated for a little while after listening to it on a 12-hour loop on a camping trip with my girlfriends in jr high. I like it again, though!
"Anytime You Need A Friend." Mariah just got me, you know?
Let's just go ahead and get this one over with: "All I Want for Christmas is You," which came out in 1994 and is unquestionably the best Christmas song of all-time.
1995, Daydream
This album was really when Mariah started to evolve as an artist. The sound was different, but no less appealing. 
"One Sweet Day" was literally the stuff of '90s kids' daydreams (see what I did there?). This collab between Mariah and Boys II Men is one of the best musical contributions of the decade. 
"Always Be My Baby." This song just IS my childhood. I listened to it and watched the video as often as possible. Which, since this was before YouTube and Spotify, meant whenever it came on the radio, I had it on my CD player or it came up on TRL or MTv. Ahhhhh the good ol' days. Seriously though, this video is a masterpiece. 
"Forever." This track was always one of my favorites on the album and I always thought it was criminally underrated. 
1997, Butterfly
I always thought Butterfly was such an appropriate name for this album. It really was as if Mariah had shed her caterpillar skin and was letting her wings take her where they may. She was branching out into hip-hop and other genres and, though I definitely questioned a lot of it, I can't say the results were completely unpleasant. 
"Honey," was the first song I remember that really had that hip-hop vibe to it. And I dug it. Plus, she was a badass spy in the video.
**Sidenote: Was there a video that Diddy WAS NOT in in the '90s?**
"My All." This song is just sexy af. 
Okay, I'm going to end it there for several reasons. 
1. Unfortunately, things just went down hill from there.
2. The '90s was obviously Mariah's greatest decade (I mean, wasn't it everyone's?) so let's just quit while we're ahead!
3. I'm the writer and I say so.
Happy birthday, Mariah! Thank you so much for the music and the memories!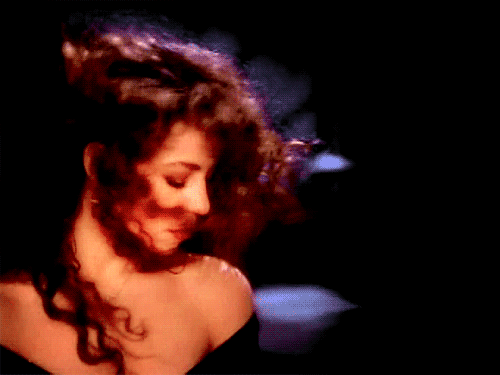 Tumblr