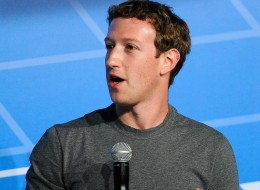 David Ramos/Getty Images
Jonathan Frahm Staff Writer
called to court in Iran
after a South Iranian judge deemed the aforementioned apps were violating their users' privacy. This isn't the first time Zuckerberg has been put under the Iranian spotlight, and just like with past altercations between he and the nation's legal system, no one is really expecting him to show up. One fact that helps Zuckerberg deal with the drama is that the U.S. has absolutely no extradition laws with Iran. There have also been pretty baseless claims made by Iranian censors that WhatsApp should be banned because of Zuckerberg's Jewish background. If WhatsApp and Instagram are fully banned, however, they'll be in good company as YouTube, Facebook, and Twitter have ALL been terminated across Iran already. The country's newly "moderate" government is standing against the ban, however, as you can see from their tweet below:
#Iran Communications Minister: Government of #Prudence & #Hope fully opposed to filtering of WhatsApp — Meet Iran (@MeetIran) May 3, 2014
Even with these harsh restrictions set in place, Iranians are already working with proxies to get past these bans.
Keep Up With PopWrapped On The Web!