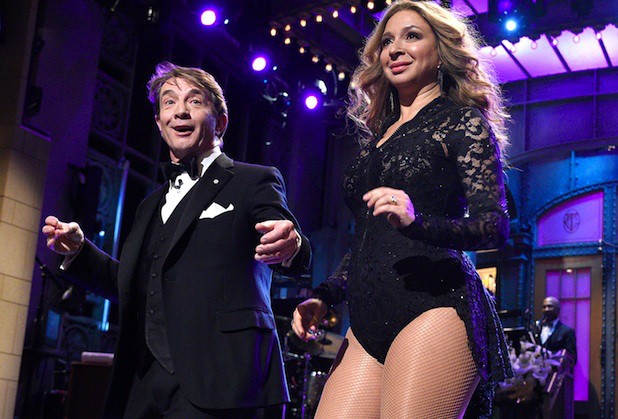 Most times, I'd be worried when they ask a man to co-host a show originally hosted by a woman, but something tells me there were no ulterior motives in this decision, and I personally have to thank the Gods of Comedy for blessing us with the incredible news that Martin Short will be co-hosting the variety show that Maya Rudolph started last year.
For many of us looking for something different, The Maya Rudolph Show was the shining light in a sea of conventional, boring TV comedies. It only aired one episode, but even that single episode brought us back to a time where variety shows reigned. It was both nostalgic as a tribute to the past, and brilliant as a piece of progressive comedy. When NBC continuously kept mum on the show, prospects weren't looking good - even more so when Best Time Ever with Neil Patrick Harris, a variety show also airing on NBC, went into production.
However... there is always hope, as this announcement that Short will be co-hosting the show reveals that NBC not only feels confident in the show's strengths, but are dedicated enough to hire one of the biggest comedy legends in history to host it.
Is there anything better than seeing Maya Rudolph and Martin Short, together on stage, every week? I don't think so...
The show, which has been retitled Maya and Marty, does not have a premiere date. I can't wait, and hopefully neither can you!