No one wants to get you home safer than Matthew McConaughey.
Partnering up with his alma mater, The University of Texas at Austin, McConaughey spent a night giving free rides on a golf cart for students who needed a ride home.
SURE Walk, or The Students United for Rape Elimination, an organization run by the university's student government, provides walking companions or rides on a golf cart for students who are out late studying or participating in late night activities. Running every day of the week from 7 PM - 2 AM, students are able to request the service, so they can return home safe and sound.
During his time working with SURE Walk, students received a happy surprise when they say McConaughey driving the golf cart. Many students got the opportunity to say hi to the Oscar winning star and he even stopped to take selfies with some lucky few.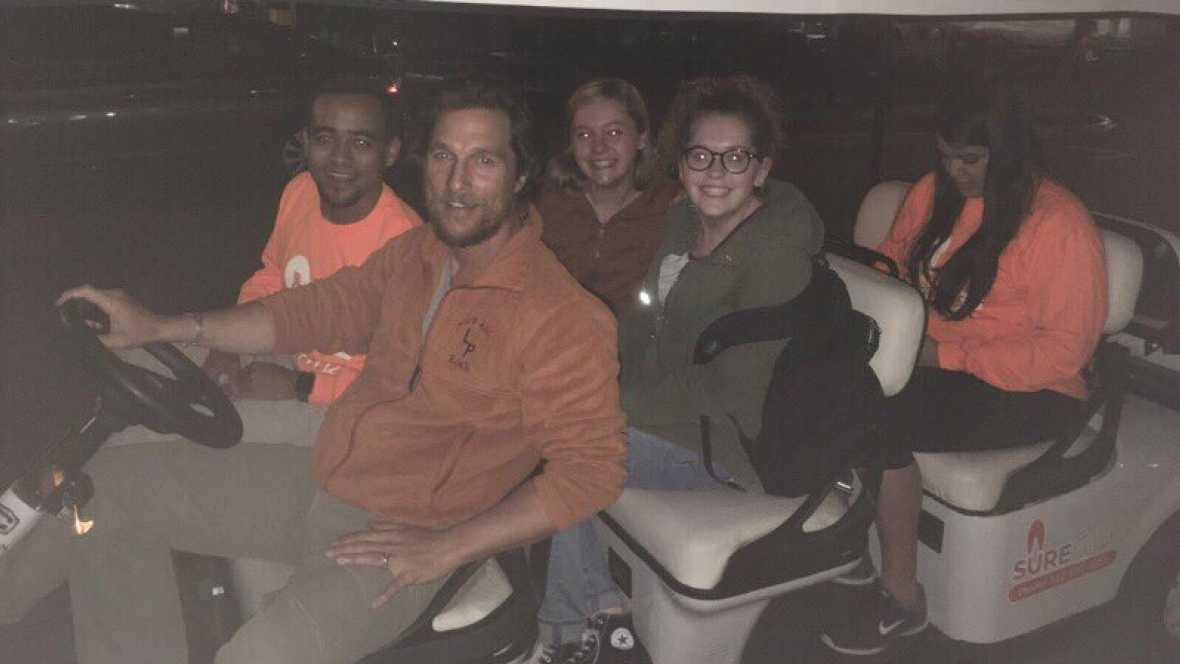 CBC
SURE Walk and the university's student government hopes that this experience encourages students to use the service more, telling them that they never know who will be picking them up.
McConaughey graduated from The University of Texas at Austin in 1993 with a bachelor's degree in Radio, Television, and Film. He was also a part of Delta Tau Delta fraternity during his time there.
This isn't the first time that the Dallas Buyers Club star has returned to his alma mater. He is currently co-teaching a class with director Gary Ross. Students will work with Ross and McConaughey as they take a deeper look at their new movie, Free State of Jones. The class, which was open to juniors and seniors, was created in partnership with professor Scott Rice.
McConaughey, who recently took a break from the spotlight, has also lent his voice to two film projects: Kubo and the Two Strings and the much-anticipated Sing. His latest film, Gold, will be released as a limited release on Christmas Day.