The rumours are true! No, Trump's presidential run isn't an elaborate prank, but there is indeed a "Secret Menu" at McDonald's. The existence of a so-called "Secret Menu" has been the subject of rumours for a long time and was recently confirmed in a Reddit AMA by a manager in Scotland.
You can order from the 'Secret Menu'. Just like with any of our sandwiches, you can add, remove or change ingredients by special request. These are called 'grill orders' (i.e. Big Mac no pickle) The items on the 'secret menu' weren't invented by anyone officially at McDonald's, it's just a random persons guide to burgers you could potentially 'hack' at McDonald's. Order one and the workers might not know it by name (i.e. Land, Air and Sea burger or the McGangBang) but if you explain what it is, and are willing to pay for all the ingredients, it's just another 'grill order' that we can make up.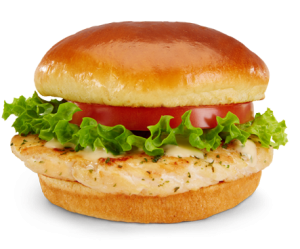 A "Land, Air and Sea" burger is a Big Mac, McChicken and Filet-o-Fish all smushed together, and the unsettling McGangBang is a McChicken stuffed inside a double cheeseburger. The manager went on to offer some very useful advice about what not to order, and explained why their grilled chicken consistently tastes like a fatty mess:
DON'T order... the grilled chicken. It's horrible frozen chicken that we defrost and steam and it's a bit gelatinous.
He also confirmed that the "healthy options" are less healthy than they should be, with the chicken and veggie patties being deep-fried and their salad dressing being "filled with rubbish". The manager also discussed the direction McDonald's is taking, comparing them to Microsoft - a huge company, but always out of touch. McDonalds' approach to this is to focus "just on technology," with "every store in every country" to be outfitted with computerized ordering terminals by 2016. McDonald's calls it the "Experience of the Future," and the aim is to replace all human cashiers with computerized terminals. No word on whether the smiles will still be free.