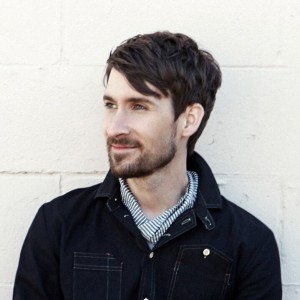 Tamara Fuentes Staff Writer @Tamara_Fuentes
Every so often, an artist comes out that can grab you from the first note that you hear from them. Ryan Corn is one of those artists. Receiving the phone call from him for our interview, it was awesome to see how much of a sweet and chill guy he is.
I've been working hard, I started playing guitar since I was 15 and that was 15 years ago. I've been writing songs and recording projects for a long time and sometimes you see it and they don't work. But with Curb helping me out and being incredible to work with, I can't wait for everyone to hear it.
With many artists trying to make it big and many giving up after just 1 or 2 years of trying, it was nice to see someone who didn't give up and kept going. But through all those years in the music industry, Ryan states that a lot has changed, especially with social media.
The music industry is so different than what it used to be where it takes more work with social media stuff which is much more important than what it used to be. You have to been chatting a lot more than before. Social media can be a little more daunting and you can use that as an opportunity.
Aside for playing guitar, Ryan also writes his own songs and is a producer and engineer, something he says is becoming more and more common nowadays, especially with new technology.
A lot of artists are doing a lot more of their own thing without a producer. Things are much more accessible which [sic] offers many more opportunities.
When asked what his favorite part of the recording process was, he said that producing was the best.
I love putting all the pieces together and thinking about what beat works best with this song and what harmony would be best over a chorus. It's exciting to see it all come together.
While most artists usually stick with one kind of genre, Ryan says he isn't like that.
I draw influences from a lot of different genres, mostly singer-songwriter mixed with a pop edge. I hope listeners will be interested from track to track. I hope to bring something that sounds very fresh and very new.
Although he is used to playing different kinds of music, he says that writing them isn't as easy as people may think.
The hardest part is the inspiration. Everyone is so busy and I have to set aside time and process things that have happened in my life and I kind of go through a season where I sit through my thoughts and then I kind of have a session where I write and then I put it into lyric form.
With the album coming out, the next step for him is touring, something he says that he's excited for.
The reason I write is to connect with people. Art is an amazing avenue to communicate, it just goes where everyday conversations can't and won't go. I hope to connect with more individuals and connect with them.
He also enjoys the storytelling aspect of performing, especially when it comes to new viewers.
I love returning to an initial inspiration and being able to express that live with instrumentation and with a song that's already been produced and is ready to play. That's something that is exciting. Something that's newer, for me, is storytelling, and that can kind of hook a person and show them what the song is about.
But it's not like it's Ryan's first experience with a big crowd, he recently played in SXSW, one of the biggest music festivals in the United States.
SXSW was a cool experience with streets being packed with people who are passionate about music. It was really educational and hearing a lot of indie bands and it was really cool to hear the different bands that were trying to make it and seeing what people were digging.
Many top artists like Lady Gaga and Skrillex have played during the festival, as well as many indie artists who are just starting out in the industry.
Anytime you see a band live, you're seeing what works and what doesn't work. I learned a little bit of that and  understood what styles people are attracted to. SXSW attracts a more specific type of listener and it's really educational in telling what that listener is listening to.
As he sets off on his tour and gets ready to play more shows, he doesn't keep himself from learning more about himself and his music.
I always hope to get better and become a better songwriter and better performer and hopefully make a second album. I want to evolve as an artist. I like to keep myself at the pulse of what's coming next and being true to who you are and become better.
Ryan even left a piece of advice for those who are also chasing for that dream that took him 15 years to accomplish:
I don't know what I would say [to those who are just starting off], I would say it takes a lot of work and to just keep plugging away at it and keep refining your craft and don't just be your own songwriter, do your own producing and do your graphics. Explore, learn and expand your craft.
Ryan's debut EP, 
Wonderful Things
, comes out in the fall. You can hear the acoustic version of the song "Wonderful Things" (filmed in his basement) below. You can also check out his
YouTube
channel and follow him on Twitter
@RyanCornMusic
.
Keep Up With PopWrapped On The Web!