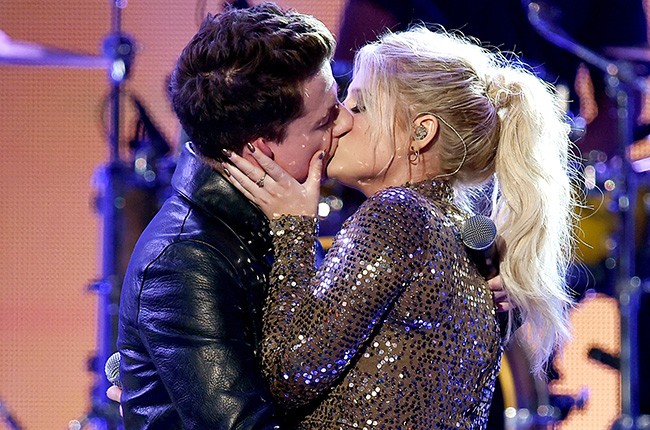 Viewers and attendees of the American Music Awards got quite a surprise last night when Meghan Trainor and Charlie Puth locked lips and began making out on stage, just after finishing their singles "Marvin Gaye" and "Like I'm Gonna Lose You." The awards show aired on ABC.
Puth and Trainor have been collaborating since last year when he made an appearance on Trainor's single, "Dear Future Husband." During that time, he played "Marvin Gaye" for her, she sang the song in the studio about a week later, and earlier this year, he joined Trainor's tour.
Though the tour was called off due to Trainor's vocal hemorrhage, she seems to be on the mend after viewing her performance last night at the AMA's. And about her relationship with Puth? A rep for the pair claims that "They're just friends."
Do you think they are just friends or do you think something is brewing between this dynamic duo?
You can see the lip lock for yourself in the video below:
http://www.youtube.com/watch?v=QIQEIJSGJY8&w=560&h=315