We have all seen memes. They take over our newsfeed day in and day out. We have seen the Grumpy Cat, crying Michael Jordan and the infamous "bruh" that still exists today.
However, tonight, a new meme was born, and it is taking over the Internet. Tonight at the 102nd Rose Bowl, Stanford dominated over Iowa, thanks to an impressive effort by Christian McCaffrey.
Not only did he win the game for Stanford, but he decided to take full charge, dominating on the field and even breaking records. However, his post-game interview would soon come to a tragic end.
A fan decided to take it upon himself to interrupt McCaffrey's post-game interview to criticize and yell about Heisman trophy voters.
And this is what it looked like: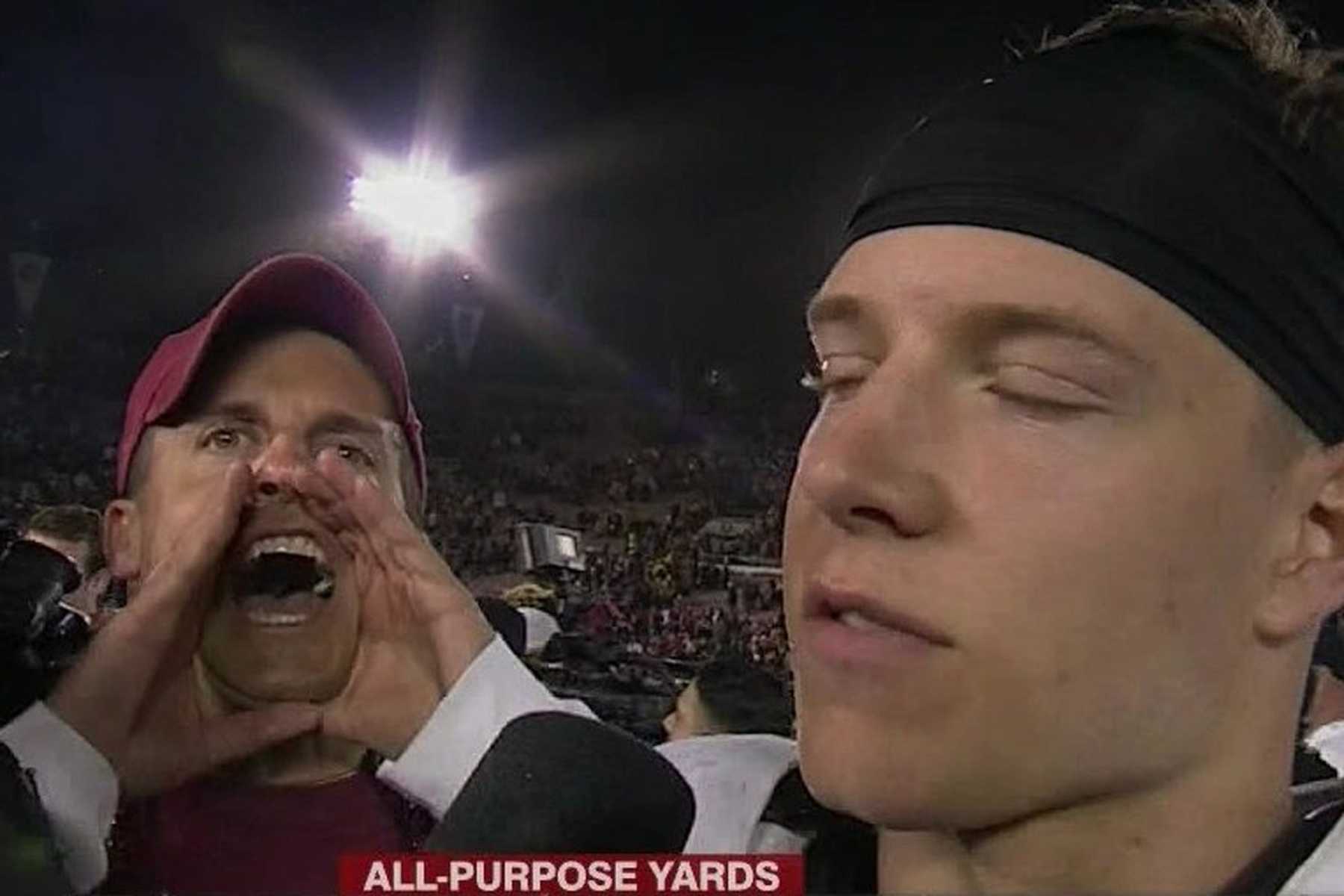 SBNation.com
Wow. First off, McCaffrey does not look very happy, and the fan does not look to much like a fan, but more like that annoying kid in your math class. Second question is: how did he make it all the way on camera, and why didn't anyone just turn the camera away?
Third, why you gotta be so rude?
When I first saw this, I thought that he would do the normal thing, like say hi to his mom or say "I'M ON TV." But no, he had to go talking about awards and making a sports statement. What a way to waste time on live TV, eh?
Here is one of the Tweets tonight that involve the annoyed Game MVP and his fan. And this is just one of some of the things he should've said.
https://twitter.com/ditzkoff/status/683145256259436548
Or he could say, "IT'S NOT DELIVERY, IT'S DIGIORNO."
An opportunity wasted, but hey, at least he'll be remembered on the Internet for the next month. Congrats, you are the next "Bruh."