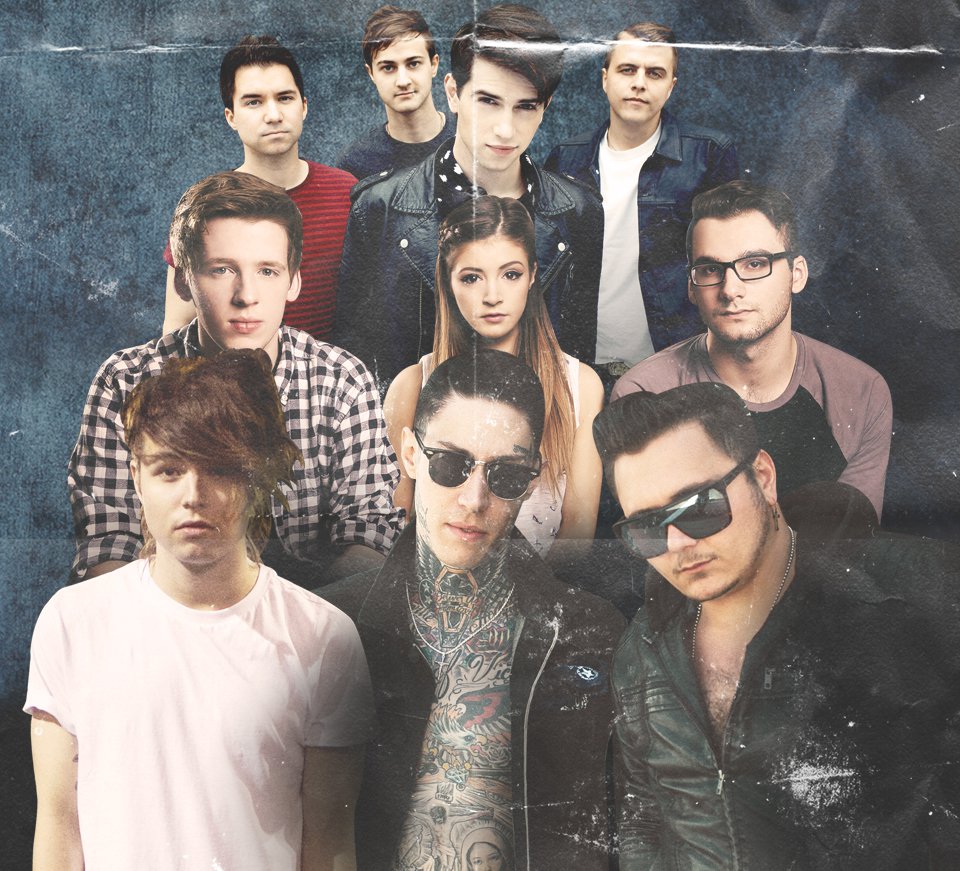 Courtesy of TheOutsidersTour.com
After a five-year hiatus, Metro Station is back on the road with The Ready Set, The Downtown Fiction and Against The Current for The Outsiders tour. The tour stopped off in sunny Orlando this week for a packed house at Downtown Disney's House of Blues.  Against the Current and The Downtown Fiction opened the night with a bang, before Metro Station got the crowd roaring as The Ready Set took the stage for a purrfect finale performance.
Metro Station, who recently re-united after a few year hiatus, performed some of their old hits like "Shake It" and "Seventeen Forever" as well as selections from their brand new EP,
GOLD
. The Ready Set closed the night with hits from their newest album,
The Bad and The Better,
to an Orlando crowd that was squeeling, shrieking and fan-girling the night through. And yeah, we were fan-girling a little too - who knew it had been SEVEN YEARS since "Shake It" hit the airwaves? With four great bands that know exactly how to make the music their fans want to hear, The Outsiders Tour is everything you'd hope for and more. [gallery type="slideshow" ids="71662,71658,71655,71661,71657,71668,71669,71670,71671,71656"]
Check out the website
to see where the Outsiders are headed next! And stay tuned to PopWrapped for EXCLUSIVE back stage interviews with Metro Station and The Ready Set!
Keep Up With PopWrapped On The Web!