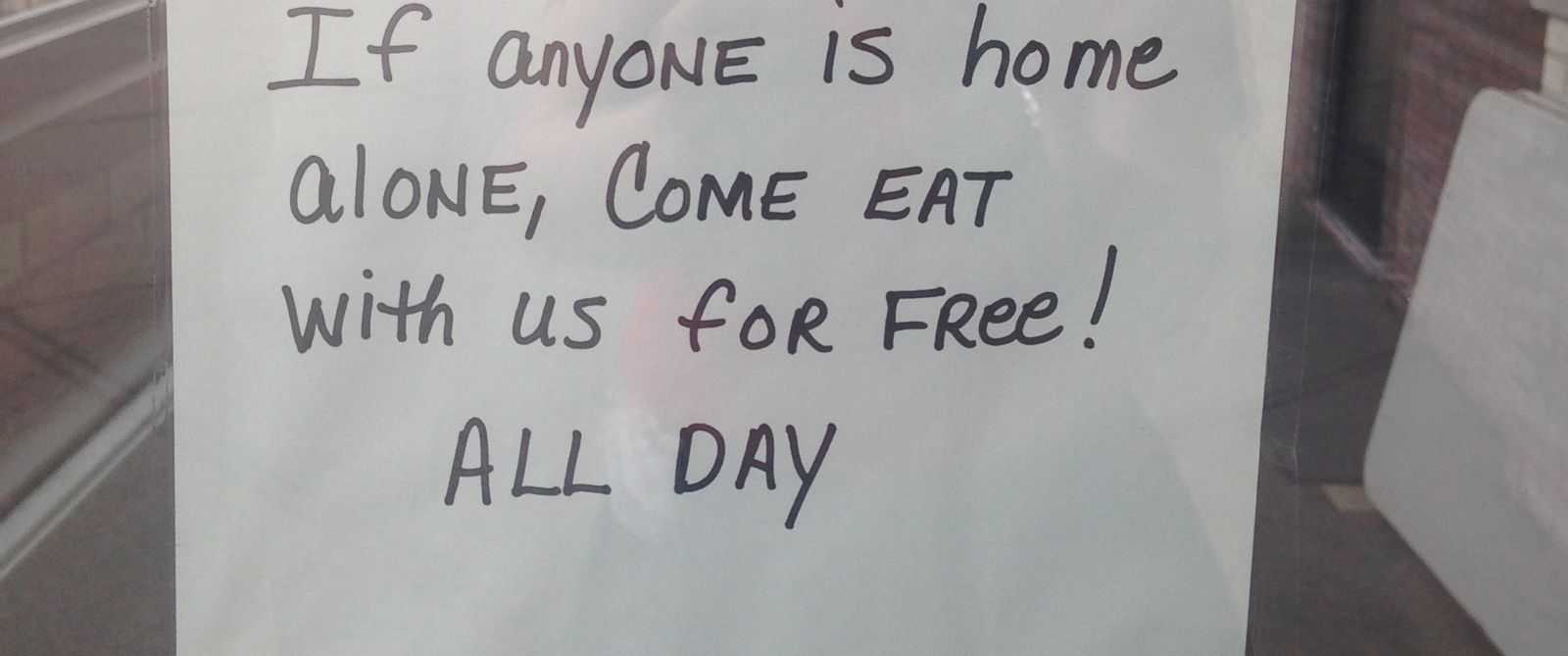 Thanksgiving is usually the first big holiday where friends and family gather around tables everywhere to chow down on delicious food and spend some quality time together.
For the people in or around Northville, Michigan who may not have a Thanksgiving to attend, the gracious folks at George's Senate Coney Island Restaurant have your back. After a passer-by noticed a sign in the window of the eatery, their message went global:
View post on imgur.com
Redditor rhymingisfun posted the photo to r/pics yesterday and it has well over 2 million views already.
The owner of the restaurant, George himself, spoke to WILX about what a simple act of kindness can do: "It makes my heart feel good to do it, and help a little bit." George was 23 when he came to the United States from Greece and for a little time in his life, he was homeless. The yearly Thanksgiving dinner tradition is his way of helping those who may not be able to get that cozy, warm feeling elsewhere.
George is man after our hearts.