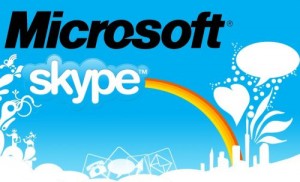 Jonathan Frahm
Staff Writer
Star Trek
handbook and has the world in shock and awe with its
upcoming Skype update
.
How so, you may ask? Well, how does a universal translator sound
!? At the recent Coding Conference held last May in California, Microsoft CEO Satya Nadella and Skype Corporate VP Gurdeep Pall introduced Skype Translator. It translates differing languages on the fly, processing them into English and, in this case, German words on the fly depending on which side of the monitor you're on. It doesn't go without noting that this is all still in beta form and fully accurate translations can't be expected to be occurring just yet, but the very
fact
that this is becoming a thing is truly exciting in itself. How do you feel about the unveiling Skype Translator?
Keep Up With PopWrapped On The Web!