When people talk about superheroes, some might say their favorite hero is a particular character because "duh, he's Batman." or "Superman because he's unstoppable" and so on. But for others, some heroes stand out and hold a place in our hearts not because of the suit or symbol, but the story behind the hero.
Sometimes, these stories are made even better when writers choose to acknowledge the differences in society and instead of ostracizing characters for having these traits, making them, and people who may relate, feel normal...Well, as normal as a superhero can get at least.
Last week, DC debuted the first issue of Midnighter. Midnighter was originally created in 1998 by Warren Ellis and Bryan Hitch. He's a vigilante with biologically enhanced abilities such as super-strength, increased agility and a healing factor. Oh yeah, and he's also openly gay.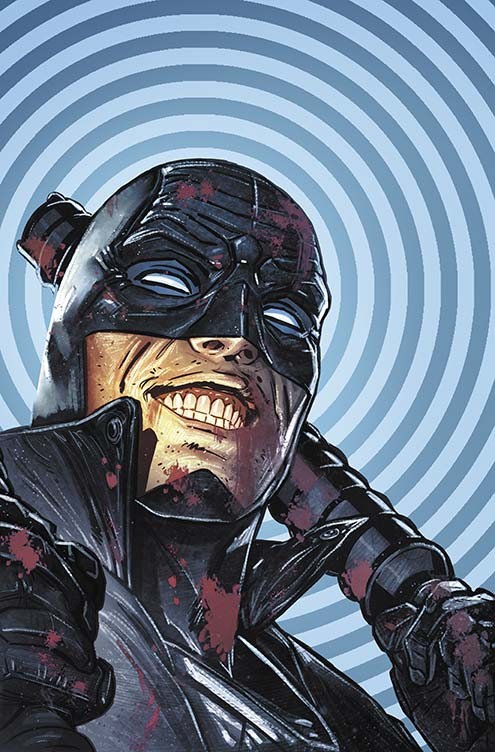 Courtesy of comicbookresources.com
Midnighter was cancelled in 2008, but is being updated for a modern audience under writer Steve Orlando. Orlando read the original Midnighter when he was young and was influenced by him.
"It broke my conceptions of what you could be like back when you didn't have a lot of role models in mainstream media," Orlando said. "He led his life differently, with zero f**ks to give about what anyone else thought."
Orlando found inspiration from other gay media to bring Midnighter back into the world. "I love to see things that integrate gay themes and characters without highlighting them as different."
And just from a quick glance through the first issue, Orlando's portrayal of Midnighter as a gay man in 2015 isn't far off from reality. Midnighter is shown using dating apps like any other person and even has an active sex life.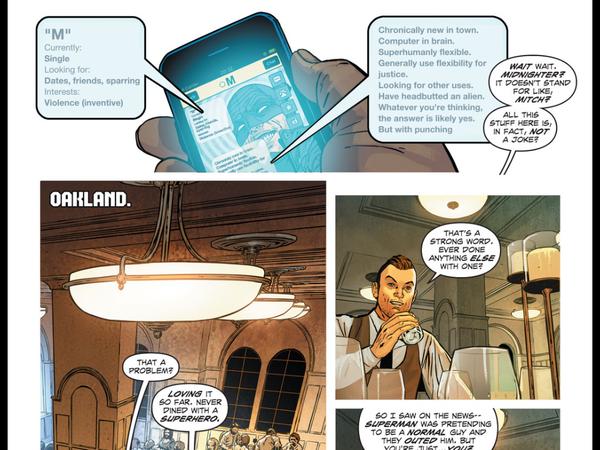 Courtesy of Twitter
Midnighter #1 is now available in stores!