Things have been a little nuts since ABC Family switched to Freeform. Just as things settled down, we got thrown into the newest magical world of Shadowhunters, got a frantic family emergency in Switched at Birth, Callie is missing in action on The Fosters, and let's not forget all the house drama in Recovery Road.
But that's nothing a new season can't fix!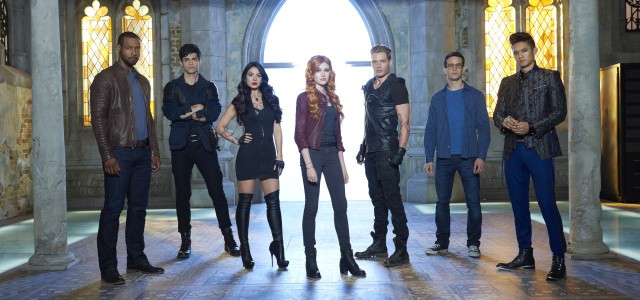 KSiteTV
Shadowhunters
Last we saw of Clary Fray (nee Fairchild), she had just rescued her mom from her biological father Valentine Morgenstern! Not only is her father the most corrupt Shadowhunter, but her mom fled the Shadowhunter world in order to protect her from him!
Talk about family drama.
Now we know Luke is a werewolf who used to be Valentine's Shadowhunter parabati. But there's no such thing as a Shadowhunter-werewolf hybrid, so Luke's been excommunicated from the Clave. But that's okay because he's the new alpha of the New York werewolves.
Oh, and Simon is a vampire thanks to Camille. She used to roll with Magnus Bane, the High Warlock of Brooklyn, but that ship sailed a long time ago. Magnus has his sights set on a new partner: Alec Lightwood.
The Lightwoods are one of the oldest and highly respected families in the Shadowhunter world ... kind of. Alec's mom and dad used to hang out with Valentine and his crazy club known as The Circle. Now, they run the New York Institute where Shadowhunters can train, research, and learn to fight the Downworlders who threaten the mundanes.
Alec and Magnus got together after Alec left his fiancé at the altar. Alec and Jace Wayland are parabati but have yet to see eye to eye about Clary. Jace and Clary are in love with each other (If you don't believe me, watch the show or read the books.), but that's kind of hard when Valentine is your father (Clary) and adoptive dad (Jace).
Oops.
What will happen to them in Season 2? Will Clary be able to tempt Jace away from Valentine and the Mortal Cup? Will Simon and Izzy find happiness in a world where Downworlders and Shadowhunters are forbidden to love each other? Will Alec and Magnus be able to fight the odds despite their obvious age difference?
Freeform's Shadowhunters is based on the popular same-named series by Cassandra Clare.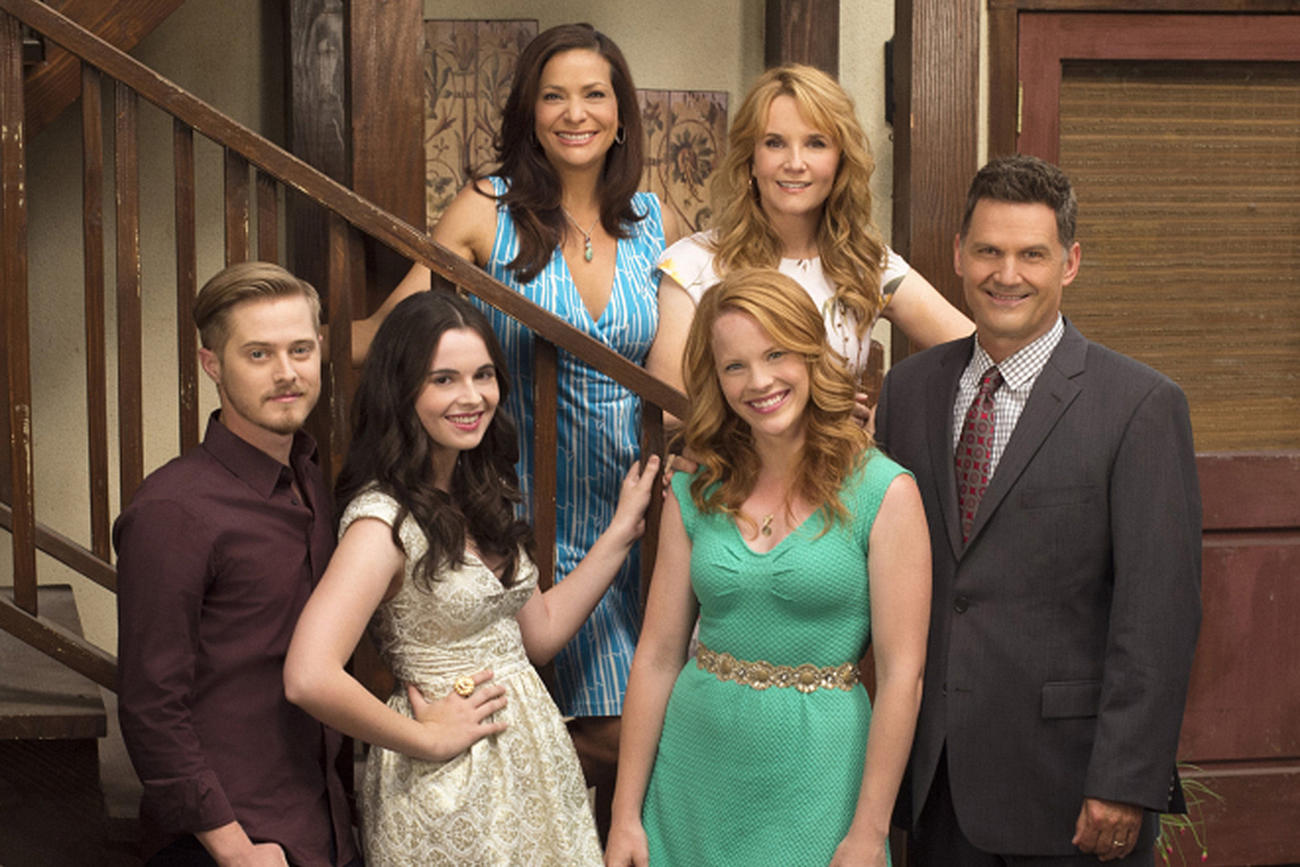 TV Guide
Switched at Birth
I first got into this show because I wanted to learn a bit of American Sign Language (ASL) and quickly fell in love with the characters. Bay Kennish and Daphne Vasquez were literally switched at birth and grew up with completely different families. Fair, red-headed Daphne grew up with a single mom in a Latina household while artistic, brunette Bay grew up in the posh, luxurious house of a former baseball star with two parents and an older brother.
When the two girls meet, they begin to realize what happened, and the families come together in some crazy ways.
Last we saw of the Kennish-Vasquez Clan, Toby found out his girlfriend Lily wants to move to England with baby Carlton. Daphne and Bay have left school, but Bay decided her college fund would be best spent going on a trip around the world. Daphne decided to use the medical training she learned at her internship to help others, even if she can't actually practice medicine. So the kind-of-not-really-sisters relocate to China and are perfectly happy for about ten months.
Despite having a mother on the bestseller list, it looks like there's a crisis waiting for the girls back at home. What could be so important they have to leave their life in China? How will Toby adjust to fatherhood? Is anyone going to address Bay's fluctuating love life?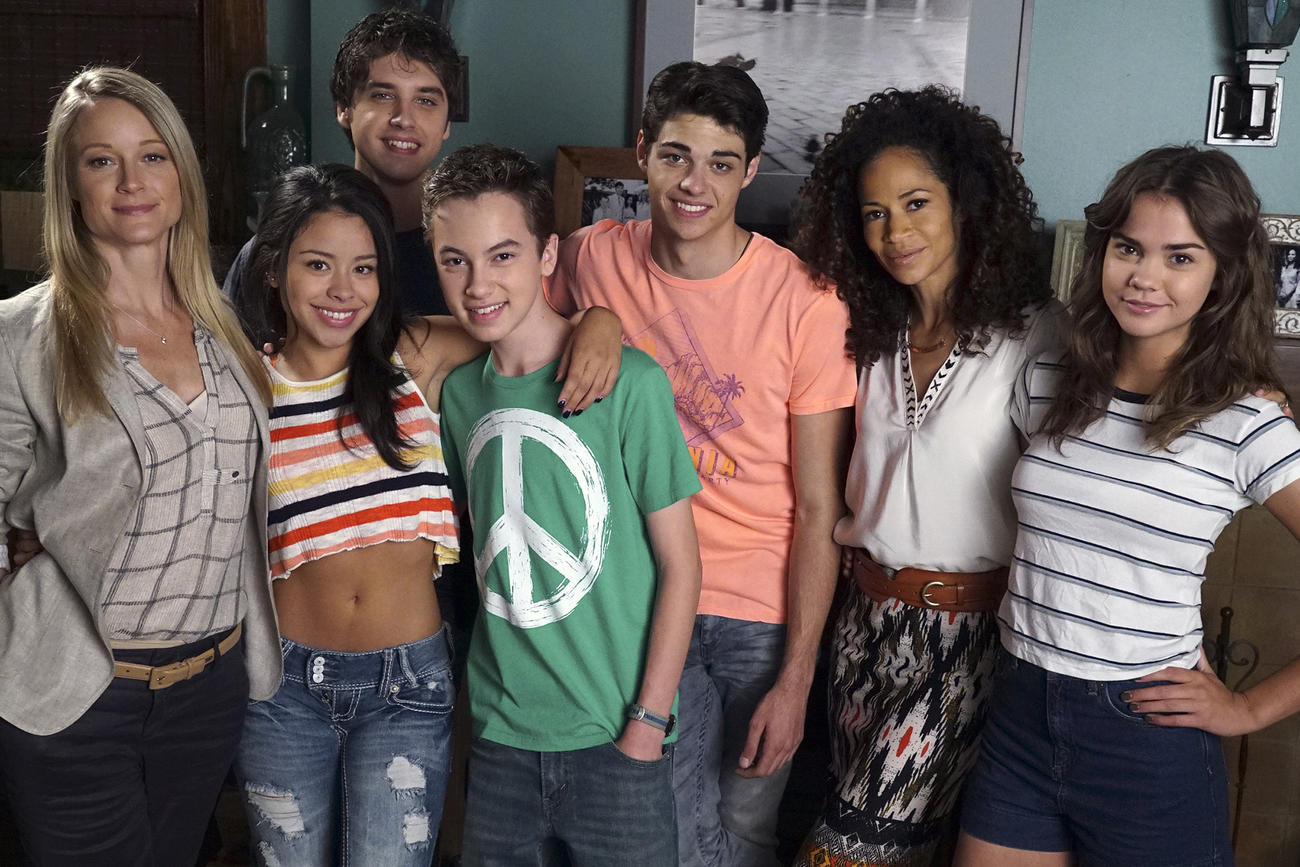 TV Guide
The Fosters
Good news: the Adams-Fosters get to keep their house! The bad news: they have to lie to a lawyer in order to do it. Stef and Lena are happy raising five kids but run into a bit of trouble when Lena's father confesses his troubles with the IRS.
While they deal with that, Brandon, Stef's biological son with her ex-husband Mike (who also happens to be her partner on the police force), has decided to move in with his girlfriend, who happens to be three years older than him. Not only did he move in with her but he pays most of the rent on her apartment and is paying for her divorce lawyer from her husband.
Meanwhile, Callie is fighting a legislative bill that could seriously hurt kids in the foster care system. Using her brother Jude's friend's death as a platform, she goes to the park to petition against the new legislation. Unfortunately, she gets into the car of someone she doesn't know very well (and whose family member she helped put in jail).
Mariana is having trouble staying awake in school, so she starts popping her brother Jesus's ADHD medication. When his girlfriend (who is in STEM with Mariana) finds outm she begs her to stop. But Mariana, the hard worker she is, goes back on her promise. Her ex-boyfriend Nick gets released from jail and comes to find her. When Jesus finds out he confronts Nick in front of Mariana, he receives a swift hit to the head. Coupled with his previous nail gun accident, the force is enough to put him back in the hospital.
Oh, and Jude's boyfriend has introduced him to medical marijuana.
Will Callie be okay? Will Jesus live? Will Mariana finally realize she doesn't need to self medicate to be a good student? And what about Stef and Lena's house?
There are a bunch of other shows coming back this season, including Recovery Road. What I want to know is how Maddie and Wes plan to continue their relationship while Wes is wrongfully jailed for murder.
Be sure to keep up with our recaps when the new season begins on Freeform!