And the rumors of their relationship continue to grow!!
For the past few weeks, Miley Cyrus has been rumored to be dating Victoria's Secret model Stella Maxwell.
Today sparked them even more when Miley and Stella were photographed (by TMZ) locking lips. The questionable part of the whole thing is that they were on a set filming a music video, and did in fact spot the prying lenses.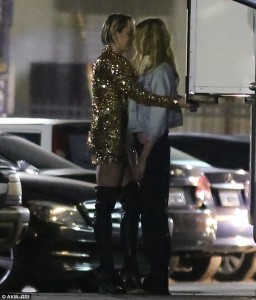 TMZ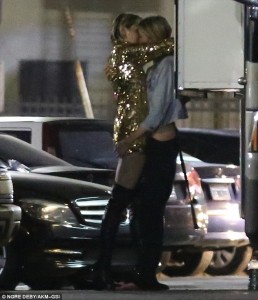 TMZ
Was it all for show?
Who knows.
Miley did open up in the recent issue of 'PAPER' magazine saying:
'I am literally open to every single thing that is consenting and doesn't involve an animal and everyone is of age. Everything that's legal, I'm down with. Yo, I'm down with any adult - anyone over the age of 18 who is down to love me.'

 'I'm just equal. I'm just even. It has nothing to do with any parts of me or how I dress or how I look. It's literally just how I feel.'
Neither Miley nor Stella have confirmed this to be a relationship, and they could have just been hamming it up for the paparazzi. 
Or......they could be the real deal!
What do you guys think?