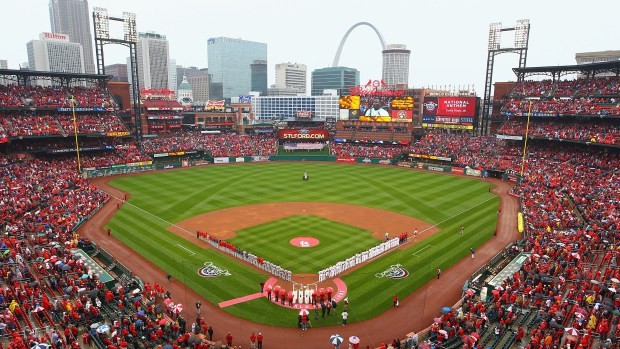 Courtesy of CBS St. Louis
The sports world, especially baseball, has long been a sacred entity. The men and women who play these games are pillars of our community, role models to our children, looked upon reverentially for superhuman feats of athleticism. But, in today's world, they do the exact opposite of what everyone in the world of sports does. Some of the biggest names and teams have been fingered as liars, cheats, crooks and scumbags: Tom Brady and the Patriots, Ray Rice, Roger Goodell, the NFL in its entirety, Hope Solo and Pete Rose, who is making the rounds on yet another redemption tour. Should I go on? Maybe I should just end the cynicism and turn a blind eye to the grimy side of sports. Maybe I will, but first one more story about the most repugnant among them.
In a story broken by the New York Times
, FBI authorities in Houston are investigating members of the St. Louis Cardinals front office for corporate espionage. Jeffrey Luhnow, former player personnel whiz with St. Louis, took his metadata philosophies with him to Houston, where he was named General Manager in 2011. Some in the Cardinals organization were suspicious that he may have also left with information from the Cardinals' proprietary database, "Redbird." Around 2013, Houston Astros officials felt that their elaborate database of player evaluations may have been compromised. Last summer, Deadspin posted some sensitive emails from Astros general manager Jeffrey Luhnow. Thus, began the investigation into what federal authorities originally considered a low-level hacker. All parties, including Major League Baseball, and both the Astros and Cardinals have cooperated with the investigation. The "Cardinal Way" (which also happens to be the eponymous name of a book due out later this summer) has long been admired for the steady dominance of the Cardinals over the last fifteen years or so. With a lineup of players that opposing fans love to hate, the Redbirds have become as polarizing as the NFL's Patriots. It now appears they come by their success the same way the Patriots do.