It's no surprise that San Diego Comic-Con keeps getting bigger and bigger as the years go by. Newcomer shows and movies try to get in on the action as much as possible, and because of limited space within the convention center, off-site attractions have become more popular. Though attendees had plenty of attractions to choose from, one surprising off-site quickly became a highlight of the weekend.
Mr. Robot  has been gaining momentum since its beginning. Currently in its second season, Mr. Robot, which stars Rami Malek and Christian Slater, has been influential in bringing hacker culture back to the small screen.  And at SDCC, f
ans stood outside in lines (sometimes with a five-hour wait) to gain a sneak peek into the off-site that was a replica of Mr. Robot's computer store seen in the show.
Once inside, fans were able to look around and interact with the variety of items that made up the shop. Littered with "easter eggs" from the series: receipts of repairs, old computers, and gaming systems covered the store. Fans were encouraged to look around and try to find clues about the show and virtual reality experience with which they were about to take part.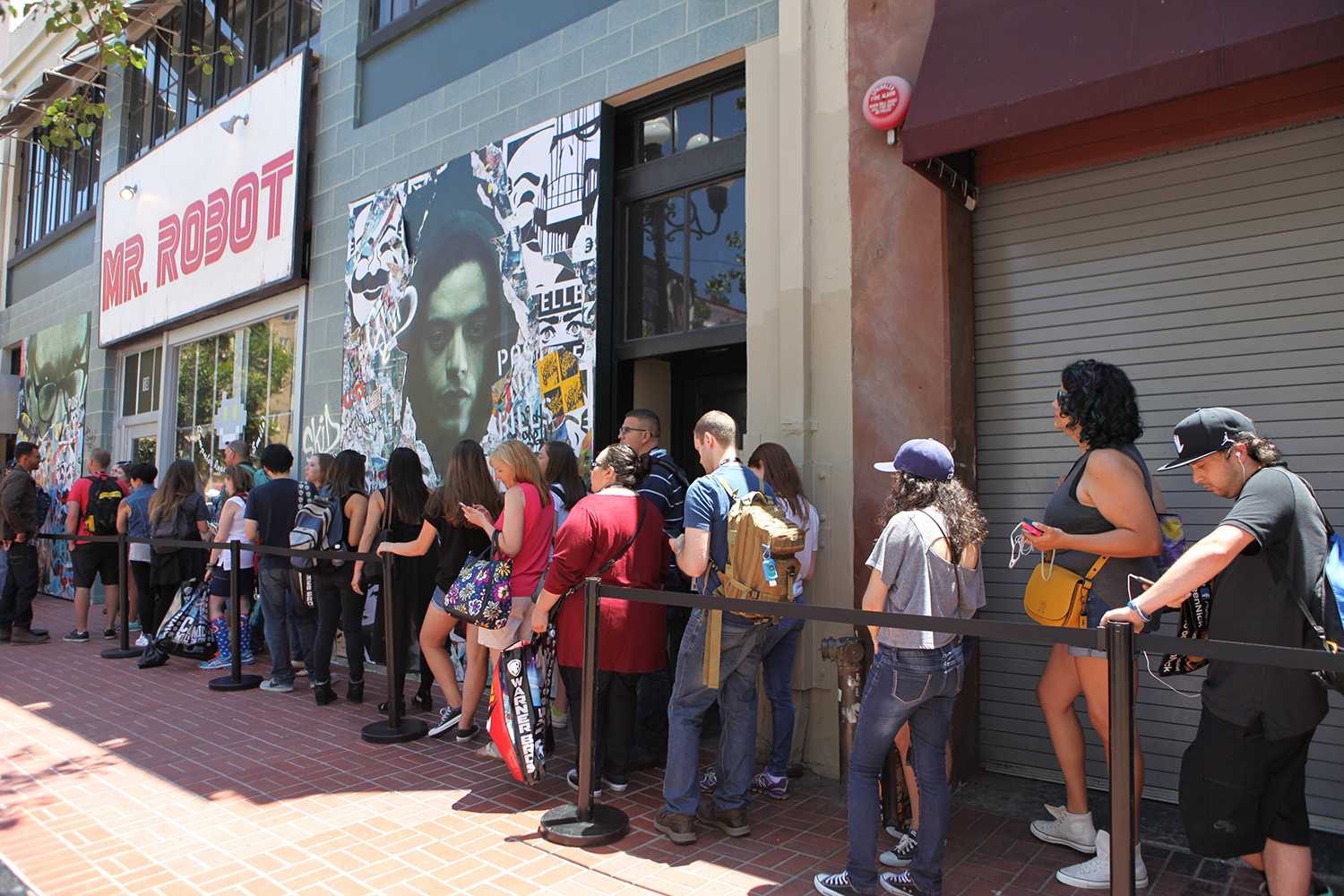 USA Network
After another small wait, fans were able to enter a second, hidden room. There, fans were given a Samsung Gear VR and were then led to a third room, which was transformed into Elliot's apartment from the show. Attendees were able to interact with the room as well, with props including Elliot's CD case and a fish tank with Qwerty swimming around. Once fans found a seat, the VR experience begun.
Now, I won't spoil what happened in the 12-minute long movie, that'll be a separate review, but the video itself gave us a glimpse into Elliot's life before the events of the show.
The VR film alone was enough for this off-site to be one of the best at SDCC, but the two interactive rooms added even more excitement. Fans were also given t-shirts to take home in commemoration of the event along with water bottles and fsociety masks!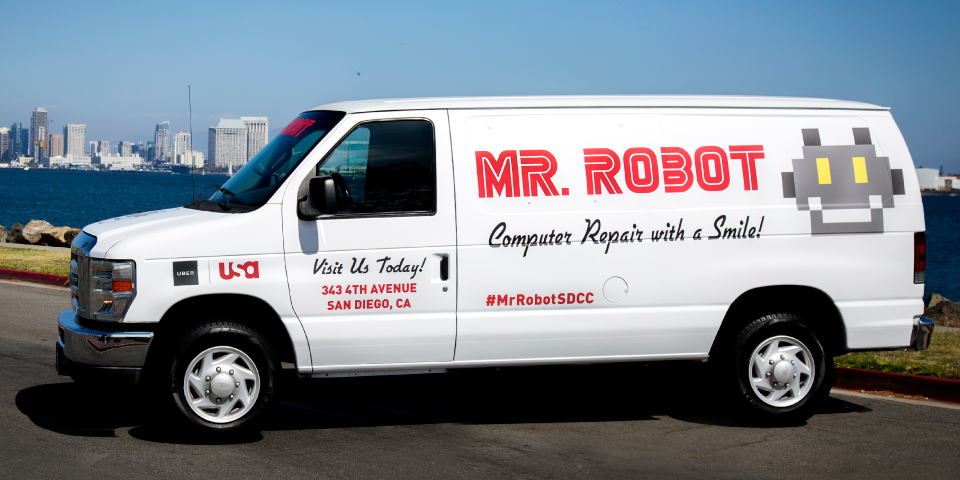 USA Network
If fans were unable to stop by the shop and wait in line for the experience, Mr. Robot had other tricks up its sleeve. Partnering up with Uber, attendees who were near the Gaslamp Quarter were able to use the app to call upon a Mr. Robot Repair Van. Once inside, they would be taken to a nearby parking lot where they were able to use the Samsung Gear VR to view the film.
And that wasn't all! To kick off the convention, the Mr. Robot team also had a VR premiere at Petco Park. Fans used a custom Mr. Robot  cardboard cases to watch the video on their phones, and the first few thousand fans were even given special headphones. Right after the premiere, the VR film disappeared from the Internet and was only made available through the repair shop or the van.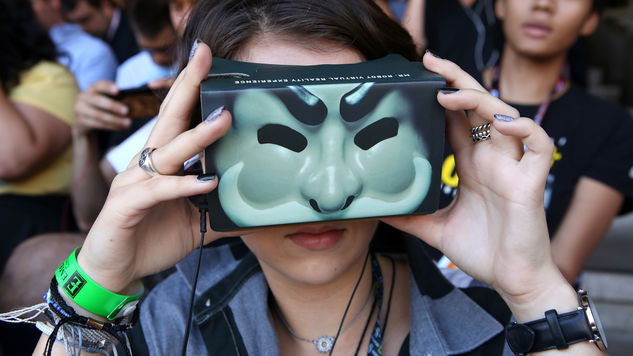 USA Network
Mr. Robot  not only gave fans an exclusive look at something special, but they also gave SDCC an unforgettable experience that stood out above all the other VR and premiering off-sites, and for that we say THANK YOU, MR. ROBOT!
Mr. Robot  airs on USA on Wednesdays at 10/9c.