The 25th annual MTV Movie Awards was broadcasted tonight. The show, taped Saturday (April 9), was co-hosted by Kevin Hart and Dwayne "The Rock" Johnson. Halsey, who sang "Castle," and a Marilyn Monroe-channeling Ariana Grande performed during the event.
The MTV Movie Awards continued its tradition of presenting exclusive clips from upcoming movies, with Eddie Redmayne presenting a clip from Fantastic Beasts and Where to Find Them; Chris Evans from Captain America: Civil War; and Will Smith, Jared Leto, Margot Robbie and Cara Delevingne from Suicide Squad.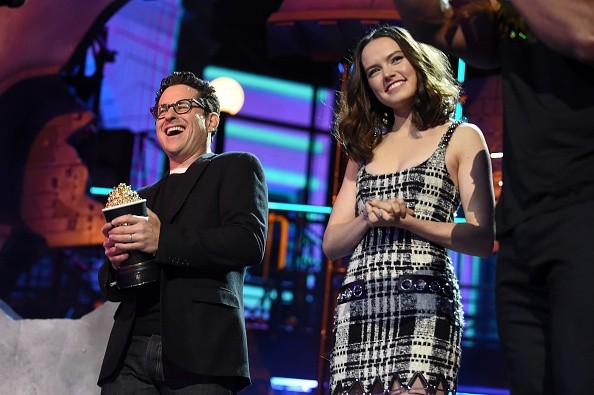 designtrend.com
The big winner of the night was also the most nominated film, Star Wars: The Force Awakens, which took home 3 awards including Movie of the Year. Its stars Adam Driver and Daisy Ridley won Best Villain and Breakthrough Performance respectively.
Fan Fave Best Kiss award was won – and recreated! – by Rebel Wilson and Adam DeVine from Pitch Perfect 2.
Midway through the show Queen Latifah and Halle Berry presented the MTV Generation Award to Will Smith. The Lonely Island performed a medley - which included The Fresh Prince of Bel Air's theme song, Men in Black, and Gettin' Jiggy Wit It in tribute to Smith's career.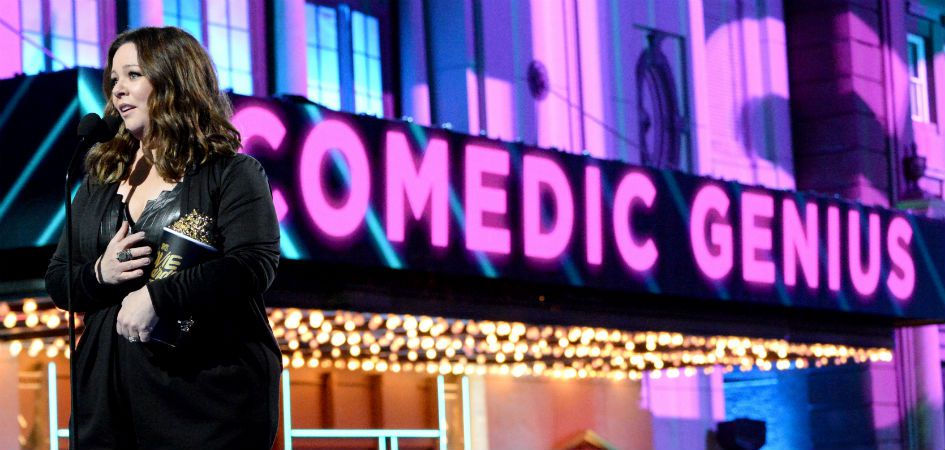 blog.peopleschoice.com
The Comedic Genius Award was bestowed upon Melissa McCarthy, the first woman ever to receive such honor, who crowd-surfed her way to the stage to receive her award. Once there, she gracefully acknowledged the funny women who inspired her and helped her get where she is. Before she left the stage she gave some love to Bruce Springsteen for cancelling his concert in North Carolina in protest of the new law that would ban individuals from using restrooms that don't coincide with their birth certificates. So, basically, Melissa McCarthy keeps getting cooler.
Here is the full list of golden popcorn winners:
BEST FEMALE PERFORMANCE: Charlize Theron, Mad Max: Fury Road
BEST MALE PERFORMANCE: Leonardo DiCaprio, The Revenant
BEST VIRTUAL PERFORMANCE: Amy Poehler, Inside Out
BEST ACTION PERFORMANCE: Chris Pratt, Jurassic World
TRUE STORY: Straight Outta Compton
DOCUMENTARY: Amy
BEST COMEDIC PERFORMANCE: Ryan Reynolds, Deadpool
ENSEMBLE CAST: Pitch Perfect 2
BREAKTHROUGH PERFORMANCE: Daisy Ridley, Star Wars: The Force Awakens
BEST HERO: Jennifer Lawrence, The Hunger Games: Mockingjay - Part 2
BEST VILLAIN: Adam Driver, Star Wars: The Force Awakens
BEST KISS: Rebel Wilson and Adam DeVine, Pitch Perfect 2
BEST FIGHT: Deadpool (Ryan Reynolds) vs. Ajax (Ed Skrein), Deadpool
MOVIE OF THE YEAR: Star Wars: The Force Awakens
COMEDIC GENIUS AWARD: Melissa McCarthy
MTV GENERATION AWARD: Will Smith