One of the last things you want to do on an international flight is talk to your seat neighbor. If you're Muslim American, the last thing you want to do is find out your seat neighbor is Eric Trump. Comedian Mo Amer was "randomly" chosen to sit next to the son of President-elect Donald Trump on a trip to Scotland.
Amer is an Arab American Comedian and part of the comedy trio Allah Made Me Funny. He was on his way to Scotland to begin his UK comedy tour when he was unexpectedly upgraded to business class and seated next to Trump.
Instead of changing seats, Amer took advantage of the opportunity to engage with the son of President-elect Trump and ask him about the Muslim registry proposed by his father.
"Good news guys Muslims will not have to check in and get IDs," Amer said in his Facebook post. "That's what I was told. I will be asking him a lot of questions on this trip to Glasgow, Scotland. Sometimes God just sends you the material."
Obviously, the son of the President-elect is not in charge of making policies, but Amer had the perfect opportunity to speak to someone in the campaign, and he took advantage of it.
"And I said, 'Just FYI, I'm not getting that ID s— done. You gonna really make my people get ID cards and all this? You know we're not doing this s—,'" he said.
Amer said Trump replied with, "Ah, come on, man. You can't believe everything you read. Do you really think we're gonna do that?" Amer told Buzzfeed.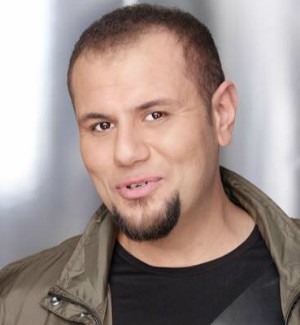 Mo Amer / Facebook
The pair also spoke about Trump's father's manipulation of the media.
"He basically acknowledged the fact that his father played this thing like a mad genius and that's how he got elected and he admitted it,"Amer said.
While Amer's conversation with Trump was friendly, he also shared that he sensed Trump's disconnect from election-related violence.
"He also seemed disconnected from the reality of race attacks and violence. The vibe that I got, this was a game to them and they had no regrets and they did it to win and they will most likely keep doing it," he added.
The comedian didn't request to change seats because he didn't want to run away.
"As a comedian it's my responsibility, it's my duty, to find out as much information as possible to provide an accurate commentary. So for me it's like I'm not rejecting a gift from the divine. Are you kidding me? 'I just gave it to you on a platter. Do you want to deny this whole situation?' Of course not, I'm gonna jump right in."
This conversation definitely gave Amer a plethora of new material to work with as he kicks off his The Comedy Show tour for Human Appeal.