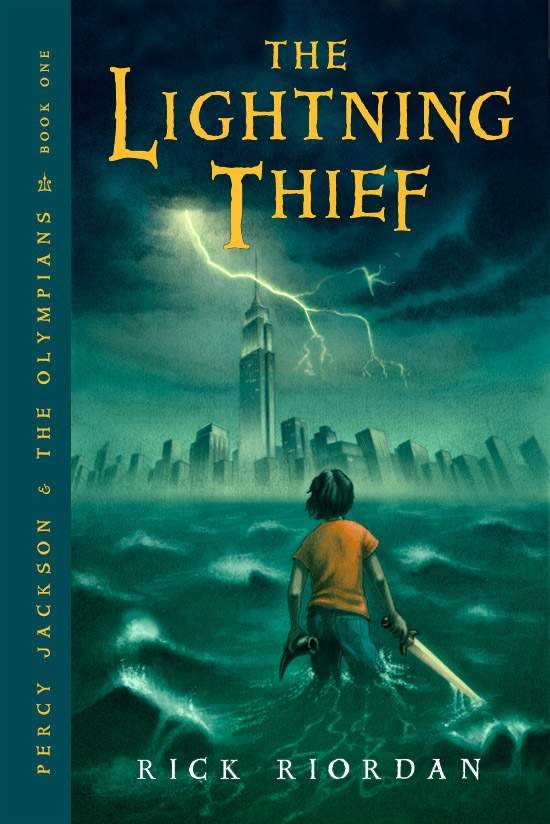 Disney-Hyperion
Writing has always been a way to escape for me, and a way to explore the way I feel about the world. The hero's journey is something we've all experienced or seen: an unlikely protagonist sets off on a journey of self discovery and sometimes sacrifice after a tragedy befalls them. For Harry Potter, his parents were killed by the Dark Lord; for the Dark-Hunters, they were betrayed and given a second chance by the goddess Artemis; for Percy Jackson, his world is being threatened by monsters he once thought of as myths.
Several years ago, I began my National Novel Writing Month (NaNoWriMo) journey. While my first official NaNo project was influenced by Harry Potter, my second project that ended up spanning two separate years (turning it into a two-part story) was inspired by my love for Rick Riordan's The Lightning Thief and the rest of the series. Seeing how well Riordan made his characters, and how many people read his books as a result, pushed me to make my own characters just as relatable. While it may take a long time to get published (if indeed it ever does, with Riordan's own series such a wild success) I am proud of those projects because they proved my ability to find my own story within an already established theme.
The Lightning Thief introduces us to a world where the Greek gods sire children with mortals, thus creating a demigod race that needs to find a way to survive in a world of monsters and people who don't know about them--hence The Mist. They also sire this new generation because, whether they want to admit it, they need the help of the demigods to take care of business.
Titan War? Anyone?
Riordan takes some liberties with the gods' personas, while still staying true to the general myths. I am proud to be part of this fandom, and wouldn't have it any other way.
What inspired you to read The Lightning Thief? Let us know, and we'll see you at the next campfire!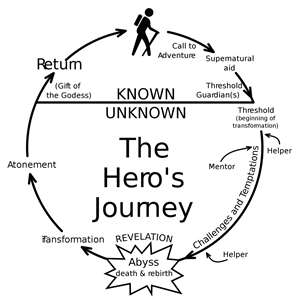 Disney-Hyperion
***Don't forget to pre-order Percy Jackson's GREEK HEROES, the companion to the national best seller Percy Jackson's GREEK GODS available on Percy Jackson's birthday, August 18, 2015.  
Title: Greek Heroes
On-Sale: August 18, 2015
Description: Who cut off Medusa's head? Who was raised by a she-bear? Who tamed Pegasus? It takes a demigod to know, and Percy Jackson can fill you in on the all the daring deeds of Perseus, Atalanta, Bellerophon, and the rest of the major Greek heroes. Told in the funny, irreverent style readers have come to expect from Percy, ( I've had some bad experiences in my time, but the heroes I'm going to tell you about were the original old school hard luck cases. They boldly screwed up where no one had screwed up before. . .) and enhanced with vibrant artwork by Caldecott Honoree John Rocco, this story collection will become the new must-have classic for Rick Riordan's legions of devoted fans--and for anyone who needs a hero. So get your flaming spear. Put on your lion skin cape. Polish your shield and make sure you've got arrows in your quiver. We're going back about four thousand years to decapitate monsters, save some kingdoms, shoot a few gods in the butt, raid the Underworld, and steal loot from evil people. Then, for dessert, we'll die painful tragic deaths. Ready? Sweet. Let's do this.
***As participants of the Percy Pack Anniversary Campaign, PopWrapped will receive books, merchandise and prizing from Disney-Hyperion.***