People may be pulling for a giant asteroid to put an end to what some deem "a miserable year," but, thanks to National Aeronautics and Space Administration and the Federal Emergency Management Agency, even if anything were on a collision course 1998-Armageddon style, they're ready for it.
NASA and FEMA participated in a "planetary protection exercise to consider the potentially devastating consequences of a 330-foot asteroid hitting the Earth."
Asteroid Simulation
The October simulation projected that the worst case scenario would have an asteroid striking Los Angeles in 2020, requiring a mass evacuation and ending up with thousands of casualties.
Paul Chodas, manager at NASA's Center for Near-Earth Object Studies, told the New York Times in an email that, despite there being over 600 asteroids that have some chance of hitting Earth, there is no significant chance of an asteroid hitting earth in this century.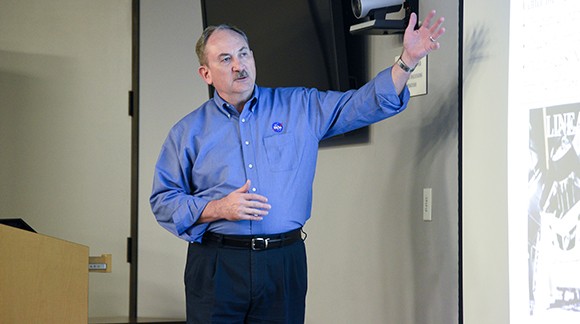 NASA
"None pose a significant threat over the next century, either because the probabilities are extraordinarily small, or the asteroids themselves are extremely small," said Chodas. "Nevertheless, we must continue searching for asteroids in case there is one that is heading our way."
People might believe that Bruce Willis and his crew's ability to save Earth was plausible, but Chodas stated that, even with a four year warning of impact, "it would probably not be enough to deflect an asteroid of the size and orbit outlined in the simulation."
Although impacts are unlikely, groups that participate in Asteroid Day are still seeking to prepare with the two organizations just in case a situation arises that could put the planet in danger.
The organizers believes that scientists have only discovered one percent of the millions of asteroids that could possibly crash into Earth.
"The more we learn about asteroid impacts, the clearer it became that the human race has been living on borrowed time," said Brian May, astrophysicist.
NASA has debunked many predictions of possible impacts. Some included data found just this year where two asteroids were on dangerous trajectories that could impact Earth, but the asteroids passed by "without incident -- just as NASA said they would."